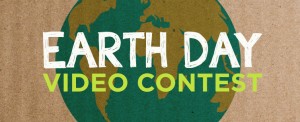 Last month, Texas-based H-E-B ran a contest in honor of Earth Day. The grocery chain held an open call for videos depicting how shoppers remember to bring reusable bags.
The top ten submissions were posted and the public had an opportunity to vote for their favorite video. The winner, to be announced on Earth Day, April 22, takes home $5000 AND $5000 for an environmental nonprofit of their choosing.
The contest comes at an interesting time, as we at Bulletin Bag [.com] have our own special way to remember to bring reusable bags and are gearing up to share it with all of you very soon!
While voting for your favorite submission has ended, you can still view all ten finalists on H-E-B's website.
How do YOU remember to bring reusable bags? We like this catchy mantra: Grab 'em, Use 'em, Wash 'em!