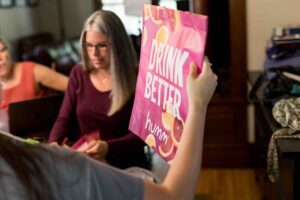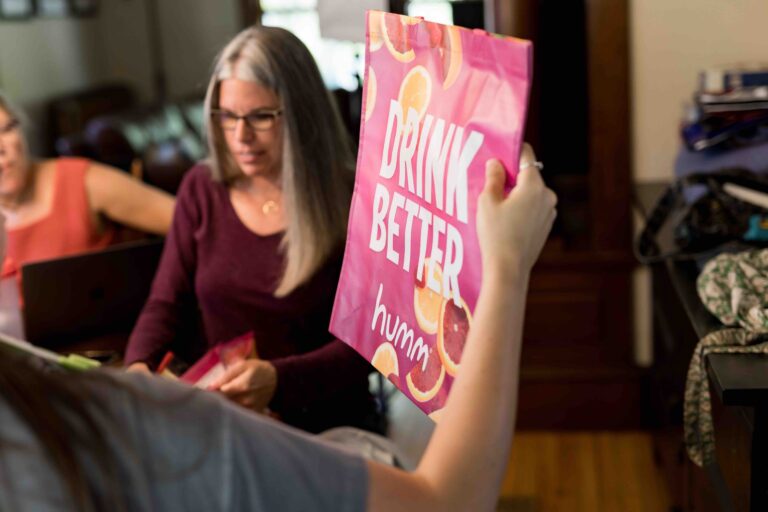 If you've browsed through any of our sites at all, you've probably noticed that we mention our hand-selection process quite a bit. Every product that you see across our three sites has been hand-selected by our team here. We are very proud of this and are excited to share it with you because we know this is a rarity in the industry. There are millions of promotional products out there, and with that there are a lot of companies who have hundreds of the same product regardless of the quality. Which makes it a nightmare to shop through because you don't know for sure if what you're clicking on is good quality or not.
We wanted to take the frustration and the uncertainty out of the shopping process. Plus, we didn't feel good about selling sub-par products. (Why would we?!) So, part of the Bulletin Brands way is to order ourselves a sample of each product to personally test out. We like being able to hold each product in our hand and test it in our daily lives so that we can confidently speak about it to our clients.
We don't take this lightly! For example, last week our team got together for 6 hours to go through almost 450 products one by one to examine and ensure each product met our standards. We wanted to have a year-end wrap up and evaluation of our products because as you know, things can change over time! We went through these products to make sure their quality hadn't changed. And we removed any products that we didn't feel met our high standards. We don't sell anything that we wouldn't want to use ourselves! We asked ourselves: "Would I want to receive this bag as a promotional product from a company?", "Would I feel proud to send this bag to my clients?", "Does this bag actually work and is it built to last?". We're not in the business of selling cheap, single-use items for a lot of reasons!
We share this with you because we want you to know that when you shop with us, we do the research for you. We want you to have an easy (and fun!) experience looking for a promotional item for your organization. Our team is happy to chat with you about any of our bags or processes, so simply reach out.
As we look ahead, we're excited to continuing adding new bags to our sites through the same hand-selected, rigorous process! Our team heads to Las Vegas every year for the PPAI Expo Conference where we learn all about the new trending products in the industry! Stay tuned for lots of new bags and content from Bulletin Brands as we head into the new year!