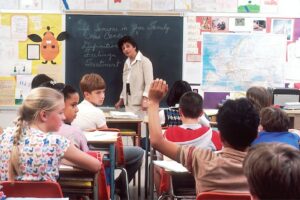 Teacher appreciation week is May 8th-May 12th, and whether you're celebrating during that time or looking ahead to the end-of-school-year celebrations, promotional products like custom reusable bags are perfect for celebrating teachers and school staff alike! There are a lot of different directions you can go in, but let's check out some of our favorite bags for this season. Teachers play an incredibly important role for our children and families, so let's give them something they will love and use not just during the school year, but all summer long too!
rPET 12 Can Lunch Tote – It only seems right to start off with a lunch box! We love this insulated lunch tote because it's made with 100% recycled materials, so not only is it super practical for teachers but it's a sustainable choice too. This is great for during the school year of course, but also if perfect for summer picnics, beach trips, and more. Add in your favorite snacks, cans of soda or beer, or your favorite lunch!
Trek Folding Backpack – This high-quality, durable backpack is perfect for busy teachers on the go! They can carry their laptop, teaching supplies, a change of clothes or sneakers for after school sports or clubs …you name it! Plus, there are plenty of uses for it in their personal lives too. It's great for hiking, traveling, and so much more. We love that it's foldable as well so it's easy to transport when not in use.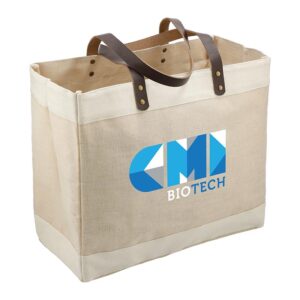 Cotton and Jute Blend Market Tote – This stylish bag makes for a beautiful teacher's gift! The genuine leather straps add an elevated look and feel to this bag, and the soft but durable cotton blend means it's built to last. Perfect for carrying books, writing utensils, water bottles, snacks, and more.
These are only a few of our favorite custom reusable bags for Teacher Appreciation Week. Shop around our sites to find something perfect that fits your school's culture! We also have other great promotional items, so let our team know what you're looking for and we will help you find it!