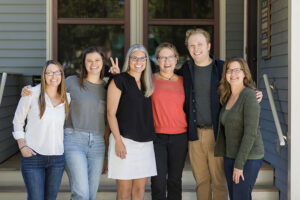 May 4th is a fun day not only because you get to tell everyone "May the Fourth Be With You" …although we do love that about the day. But it's also a big day for us here at Bulletin Brands, because it's our company's birthday! And this year Bulletin Brands turns 19! We are so proud of our small, woman-owned business and we are so grateful for all the amazing clients we have gotten to work with over these last (nearly) two decades.
We have grown and evolved a lot over the years, and our processes and team look a lot different than they did in 2004! As we reflect on this anniversary as a business, we also know that many companies celebrate big milestones like this! And it wouldn't be a Bulletin Brands blog post without us recommending some products for the big occasions like these! If your company or organization is celebrating a big milestone like an anniversary, hitting a goal, welcoming new staff, or any of the other important events along the way, custom promotional products are a great way to share the excitement!
These are a few of our favorite special items for special events like this:
The North Face ThermoBall Trekker Jacket – If you're looking for a truly elevated item that conveys the importance of an event or milestone, then this jacket is it! It's a high-end name brand that everyone knows and loves, and it's a piece of apparel that people will be proud to wear with your logo on the front.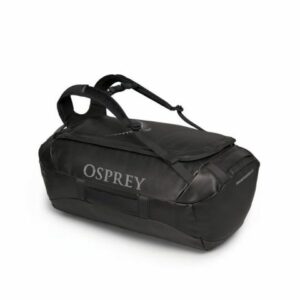 Osprey Transporter Duffel 65 Bag – Another high-end retail brand that people are always impressed with! This is a highly functional bag that makes for a trendy, stylish, and elevated gift. This is especially great for companies that have employees or an audience who love being in the outdoors or traveling. Who wouldn't love to receive a bag like this for their adventures?!
Kenneth Cole 20" Expandable Roller Board – If your company requires travel for your staff or shareholders alike, a high-quality luggage piece like this is perfect for customizing with your logo. It's a great way to celebrate big milestones while looking to the future, and offering your audience something they can use as the company moves forward towards new goals.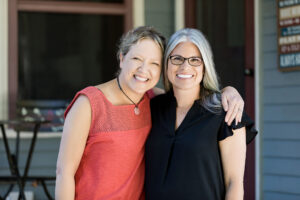 These are only a few of the many stylish, high-end, and high-quality items we offer that are perfect for important events. Our team is happy to help offer insight into what products we think would be perfect for your organization, so reach out today!
Happy Birthday Bulletin Brands!