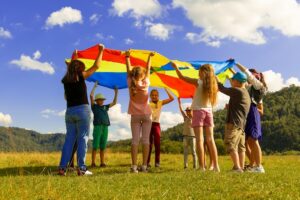 As the school year comes to a close and the summer months are finally here, many kids and their families are making plans for summer ahead! Summer camps are a popular activity for many kids of almost any age! Whether it's a sports game during the day or an overnight camp for a week, custom merch like promotional bags are a great way to create community and to advertise your camp or organization all summer long! Let's take a look at some of our favorites for the summertime activities we have coming up!
Colored Cotton Drawstring Backpack – You can't go wrong with a drawstring backpack at summer camp! It's perfect for campers to keep their daily essentials with them as they go from activity to activity during the day. Whether it's art supplies, a jersey, their water bottle, or whatever items they need for camp, this bag is perfect for keeping them organized. It's so convenient and is the perfect canvas for your camp's logo or unique messaging!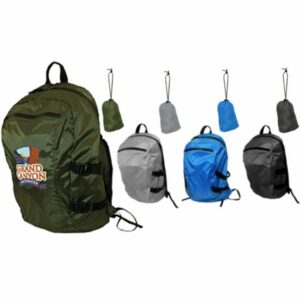 Ripstop Packable Backpack – We love this foldable backpack because it makes it oh so easy to take with you on the road! Fold it up and pack away in your luggage if traveling to an away camp or fill it up with all of your daily essentials for a day camp! The zippers are water resistant which helps keep messes to a minimum, plus it has a water bottle pocket to keep things organized!
Vertical Insulated Lunch Cooler – This is a great item to brand as kids bring their favorite snacks or lunch to camp! This insulated cooler keeps items hot or cold, and it has extra pockets for additional storage too!
Colored Zipper Cotton Pouch – These are an affordable but meaningful promotional item for campers and staff alike! Keep art supplies, knickknacks, personal items, and more in a fun and colorful pouch!
We have tons of options for promotional bags that are perfect for summer camp, so be sure to check out our site and shop around for the perfect custom merch and swag for your campers! Our team is standing by to help assist however we can!