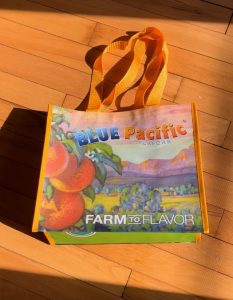 Are you an artist who is looking for a new way to showcase your artwork? Maybe you're looking for a new and unique product to offer your clients? Look no further than custom gift bags! These bags are fully customizable and allow you to transform a painting or picture into a beautiful bag for your clients. They're extremely versatile and can be utilized by both you and your customers in so many ways!
Custom paintings, sculptures, and mixed-media art pieces may be what you're known for but creating something new and dynamic for your clients is always a fun way to switch things up! Custom gift bags with your artwork on them are a great way to offer a lower cost item to your customers that they will use on a daily basis. Whether you use them as check-out bags for your store, freebies with a purchase, or you sell them on your website along with your other products, these bags are the perfect way to connect with your audience.
Not to mention, creating custom gift bags with your artwork means that your art will travel far and wide as people reuse these bags for grocery shopping, traveling, and more. Hello free marketing! Create something incredible and unique that will stand out from the crowd of other reusable bags on the market. There's no better way to do just that than with your own beautiful artwork.
At Bulletin Brands we pride ourselves on the amazing quality of our bags. You can rest easy knowing that you're investing in high-quality bags that our team has personally tested ourselves. Don't believe us quite yet? Read through the product reviews that our past clients have left, like on our Custom Nonwoven Gift Bag. We love these bags because they are fully customizable, which is perfect for creatives like yourself! If you have a vision, we'll help you create it and bring it to life. We have a great team of knowledgeable professionals that can help answer your questions and ensure your artwork is showcased perfectly.
To learn more about art requirements for our fully customized bags, check out our FAQ page here. We also have a whole FAQ page you can check out with any other questions you may have. As always, our team is standing by to help answer any other specific questions that come up!