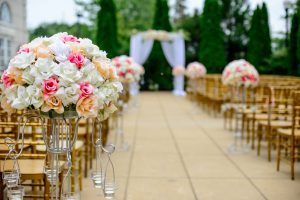 You're getting married. Congratulations! You may be just starting to think about planning your dream wedding (or maybe you've been thinking about it for a while!) and there are so many details to consider—venue, flowers, photography…the list seems never-ending. The good news is that we can help alleviate one of those items on your checklist: wedding favor gifts!
You don't have to spend a ton of money to give your guests a meaningful token of your special day. As with any branding project, the biggest consideration is finding an item that will be appreciated and USED. Something that is unique and special to you, but that will also be used and cherished by your guests as well. The last thing you need is to spend money on making your day sparkle and finding out that the wedding favors were, well…underwhelming and forgotten about by the next day.
We have lots of options for custom bags and water bottles, but we've narrowed it down to a few of our favorites for you. Here are some wedding favor gift ideas for any budget (yes, even yours!):
Custom Pouches. Available in cotton and zipper colors to please even the most discerning couple, our custom pouches are a hit. They come in a wide range of sizes and most of them are made in the USA!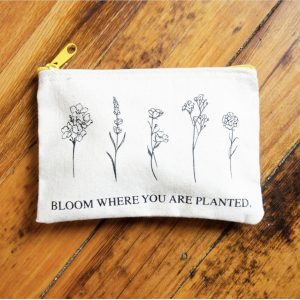 Therm-o-Cooler Tote. This handy lunch tote's square shape makes it easy to load with other goodies and stands nicely on a table!
Brand Name Tote Bags. We're not saying your friends and family are brand-sensitive, but there IS something to be said for a lovely customized bag that comes straight from the brand. Like our Bagito Deluxe Grande.
H2go Insulated Grab and Go Bottle. Just like the name implies, this bottle is going to be everyone's favorite go-to water bottle (after the wedding, of course). It's durable, insulated, colorful, and all around awesome.
Custom Gift Bags. From cotton to laminated, snaps to zippers—sometimes the gift bag IS the gift, and we've got tons to choose from!
These are just a few options for wedding favors that are unique and fun for your special day! Customize them with your names, wedding date, location, or whatever fun design or logo you want! Browse our three sites to check out all of our different products and reach out to our team if you have any questions!