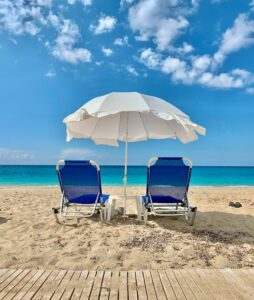 Summertime is right around the corner (kind of), and our team here at Bulletin Brands can't wait! We're excited for beach days, afternoons by the pool, ice cream, hikes, and all the fun activities that summer brings. With all these activities and nice weather, we of course end up spending more time outside and on the go. Whether you're driving kids around the sports games or hosting a summer picnic outside, custom drawstring bags are a great tool to utilize during this season!
Custom drawstring bags are great throughout the summer because they keep you hands-free while your stuff stays secure. Sunglasses, beach towels, flip flops, wallet, keys, a good book …you name it! All of this and more stays in custom drawstring bags throughout the summer for easy transportation and access. Let's look at some of our favorites for summer 2023:
rPET String Bag – We love this eco-friendly custom drawstring bag! It has a large main compartment and classic cinching rope closure. Plus the zippered front pocket features an earbud port so perfect for a long hike or walk on a nice day!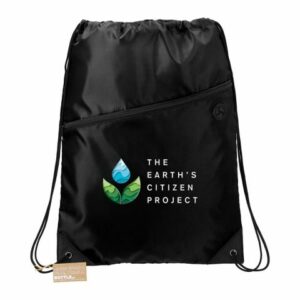 Cotton Drawstring Bag – Looking for a drawstring bag made with all-natural material? This backpack is perfect. It has everything you need out of a drawstring backpack, plus a stylish and trendy natural-looking aesthetic.
Quilted Drawstring Bag – This is a drawstring bag with a unique twist! Made with fabric that feels like a soft, fluffy pillow! It's practical, fun, stylish, and perfect for long summer days on the go!
Recycled Cotton Drawstring Bag – Another eco-friendly and natural option that also has handles so you can carry it on your back or as a tote bag. It's a beautiful bag with high perceived-value, trendy features, and full color printing.
These are just a few of our custom drawstring bags that we have available on our website. Shop around and find one that fits your vision! If you have any questions or you don't see what you're looking for, reach out to our team! We can often source products that aren't on our website yet, and we love offering advice and guidance as your navigate the promotional products process!