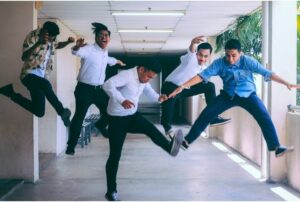 There's a lot that goes into recruiting and retaining top talent no matter the industry you're in. Arguably one of the most important questions to consider when talking about retaining employees, is how do we create a culture and environment that employees will want to stay with? While there are many different answers to that question, one way of creating a positive and strong team culture across the board: showing your employees you care and value them as individuals. Employee gifts like high-quality custom bags and other meaningful promotional products are a great factor to consider when discussing this subject.
There are thousands of options for custom bags to choose from, from the bag style, colors, design, product features …you name it. Here are some of our favorites for employee gifts to get you started:
Igloo Repreve Vertical Backpack Cooler – a high-quality retail brand and a sustainably made unique material make for the perfect employee gift. Plus, this bag's design is not only useful, but fun too! It's an insulated cooler that you can wear as a backpack, so it's perfect to give out at company picnics, outdoor events, and more. It's practical and useful while sending the message that your company values fun outside of the office.
Large Trendy Tarpaulin Cooler Tote – this insulated cooler bag is made of high-quality, durable tarpaulin and it's perfect for any party or gathering. Plus, it's color options are trendy and stylish, and give off a high-perceived value. They keep food and drinks cold while on the go, with thick and comfortable straps for transporting around. It also comes in a smaller size too!
rPET Insulated Lunch Tote – If you're looking for a bag that your employees can use every day around the office but still conveys your message effectively, this insulated lunch bag is perfect. It's made with recycled materials and partners with 1% For The Planet, so it shows your commitment to sustainability and showcases your values to the new members of the team.
Shop all of our custom bags to see the different designs, materials, printing capabilities, and more. Our team is here to help you choose the perfect bag for your employees. And if you're looking for some other custom merch for your team, we can help with that too. For all things promotional products, we're your one stop shop!