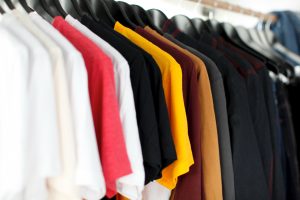 There is an overwhelming number of promotional products out there to choose from. And the fact of the matter is …choosing the right one for your audience can be tough. There's nothing worse than putting time, effort, and money into a promotional products campaign only for it not to connect with your audience. There's a lot of aspects that affect the outcome, but most of it boils down to the product you're choosing …and you don't want to choose the wrong one.
Keep these important factors in mind when picking out your promotional merch:
Conscious consumerism isn't going away. (And good thing!) There's an increasing demand across the board for items that are made sustainably and ethically, so it's important to do your due diligence when researching your products. Ask yourself these questions when shopping around: Has the product passed all required safety tests? Was it made in a factory where their workers are paid and treated fairly? Does the business you're purchasing the item from operate in a responsible way?
Health and wellness are trending! Even if you don't operate in the wellness space, almost any demographic appreciates items that promote physical and mental wellbeing. The product options are endless to find something that is relevant to your organization and still checks this box. (We can help you with this). In addition, you can find products that showcase your own unique values and culture attributes. A lot can be said with the right product!
Talk to the experts. To say there's a lot of promotional products out there is a huge understatement, so talk to the people who know their stuff! (Hey …that's us!) We can help you find the exact item you want to get your message across. We have decades of experience that use to help our clients create effective promotional products every day. We're here to talk through your questions and concerns and offer any advice or counsel that might be helpful to you!
Shop our three sites to find something that's perfect for your organization. We can't wait to help you bring your vision to life!