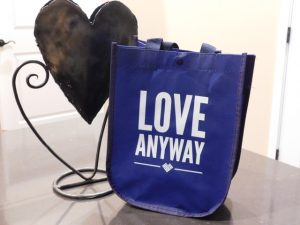 Laminated gift bags are among our most popular products we sell. But they don't usually come with a closure, unless you order custom bags. Enter the Solid Laminated Gift Bag with Snap!
This is a super-cute bag that offers great logo printing space on a solid canvas. The gusset color is the same as the front and back and it's all finished with a matte lamination, which is also a hard-to-find characteristic!
Our staff reviewer, Deborah, said, "I like the snap at the top as it allows for privacy with the contents. I would take this bag along on any weekend excursion to have a small shopping tote to take along, so I didn't have to carry more than one bag with my small purchases as I window shop for things like those cute soaps for a guest bath, or greeting cards to put in a card drawer for just the right moment. "
The Solid Laminated Gift Bag with Snap folds pretty close to flat, perfect for stashing in your travel bag.  The generous gusset allows for plenty of room to gather a few treasures while leisurely shopping through that perfect resort town. Or tote your lunch, gym clothes, or spare shoes to and from school or work.
Medical and dental practices also love these bags to hand out to patients with prescriptions, toothbrushes, and other goodies. Retail stores find this style and size of bag to be perfect for promotions, gift with purchase, or to promote goodwill with customers. What will YOU use yours for?
BUY NOW! Solid Laminated Gift Bag with Snap
Item #: 35B216082
As low as: $2.01
Minimum 288 pcs.
Includes one color logo.