Reusable, custom gift bags are a great replacement for traditional single-use goodie bags at events like weddings and parties, or business giveaways and fundraisers. Giving your guests a little bag of party favors shows just how much you appreciate them. Our custom gift bags allow you to create the perfect bag for your event, without the waste of regular gift bags.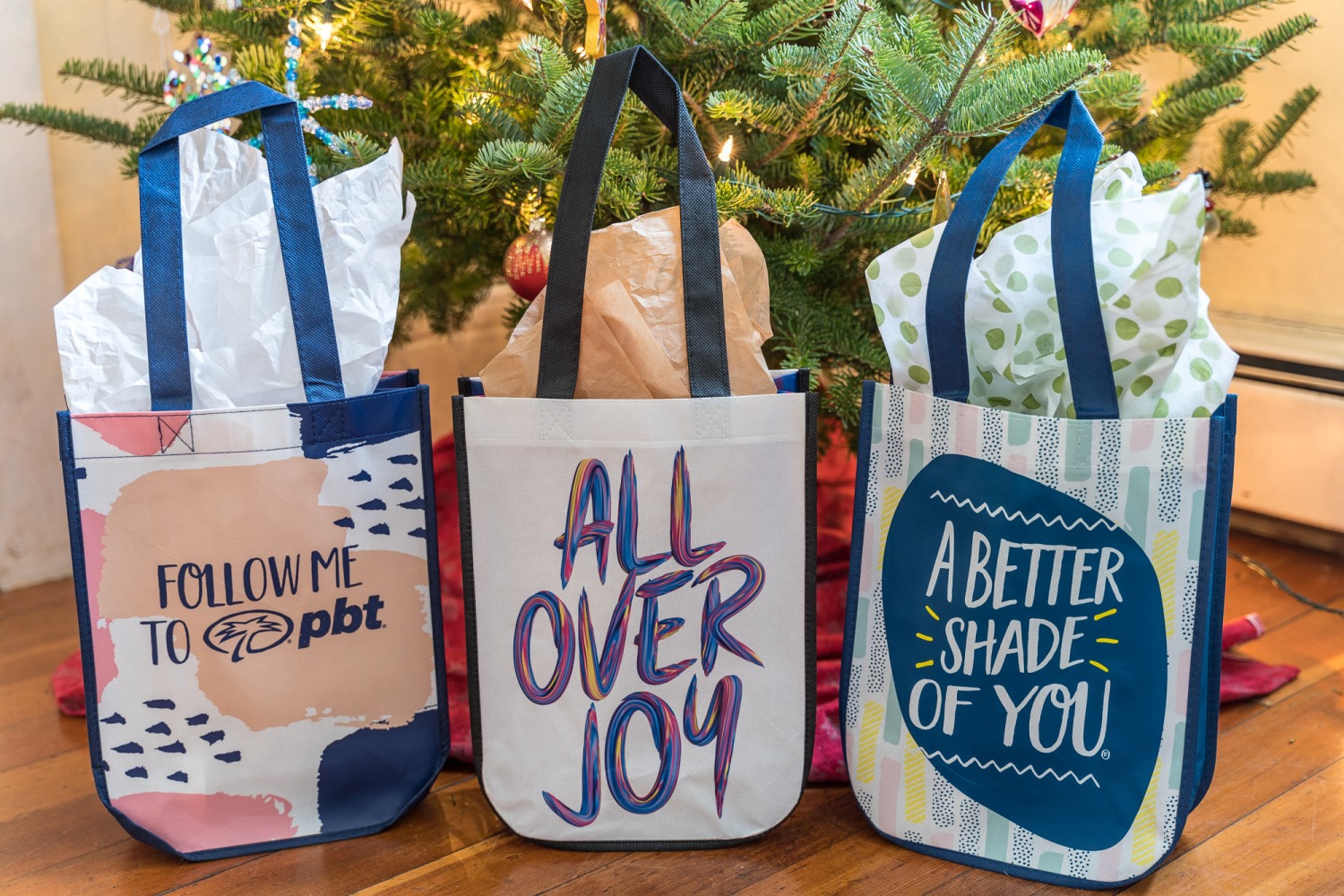 If you are looking for gift bags for an event for your business or organization, opting for custom, reusable bags is beneficial in several ways. Reusable is of course better for the environment, so choosing our reusable bags shows your customers, attendees, or guests your commitment to sustainability and encourages others to follow in your footsteps. It is also a great way to promote your business or spread your message. When people go home with your custom-made bags, they will use them as mini totes or shopping bags, or pass them along to others filled with new gifts. All the while, your organization will be getting exposure.
We carry a few different customizable gift bag options. Our laminated mini gift bags are the perfect size for goodie bags. They are available in a variety of colors and can be done in full color, full bleed front and back.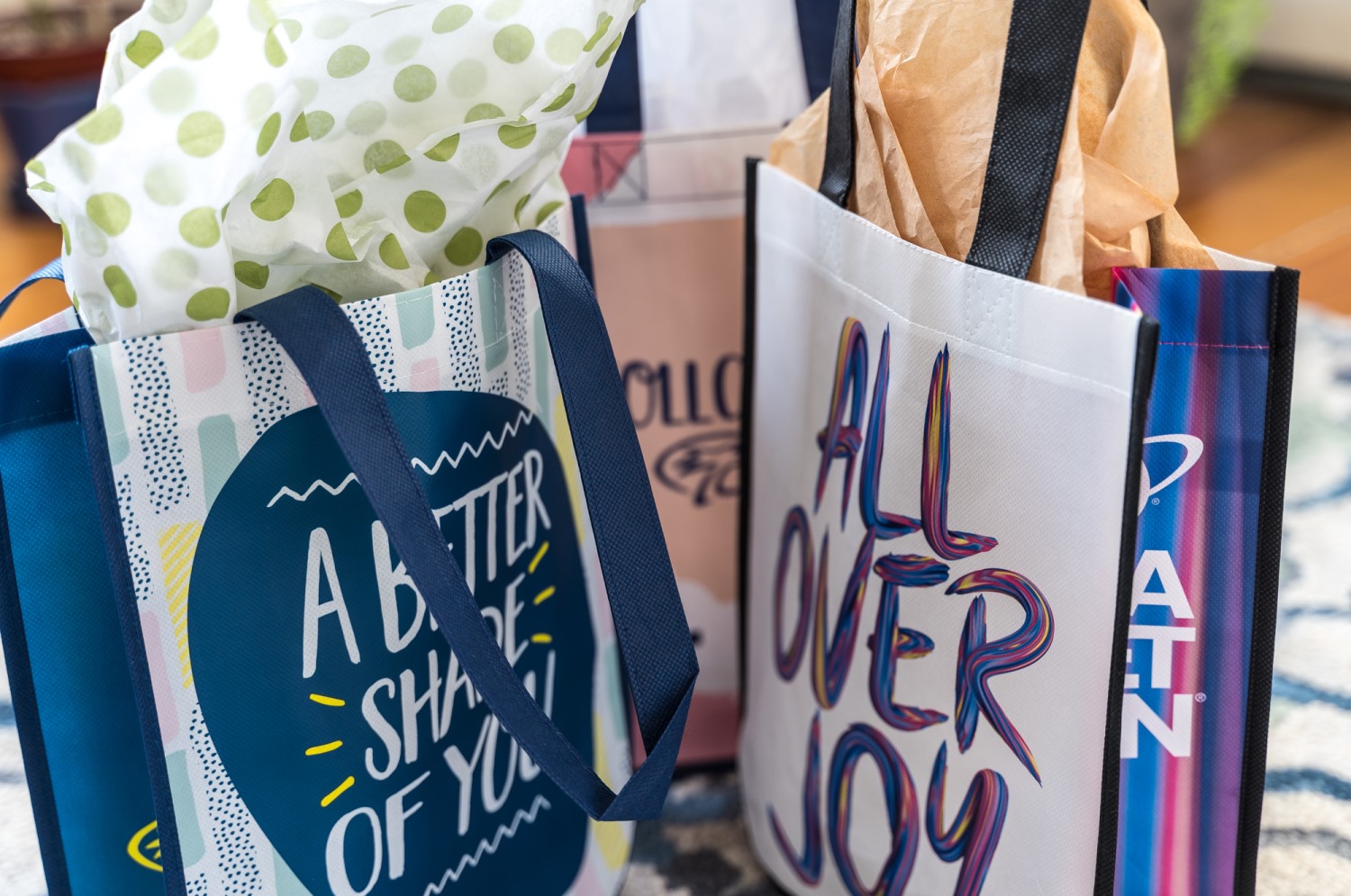 We love how fun and colorful these bags are. They incorporate a simple message or brand callout in a cute design making them perfect to reuse for Christmas or birthday gifts. They are also great as mini tote bags and are sure to be conversation starters.
Another great option is our solid laminated gift bags with snaps. These bags are available in a few of our most popular colors and can be customized with a single color imprint. They are finished with a classic matte lamination and feature a snap to keep the contents secure. Check out our staff review of the laminated snap gift bag.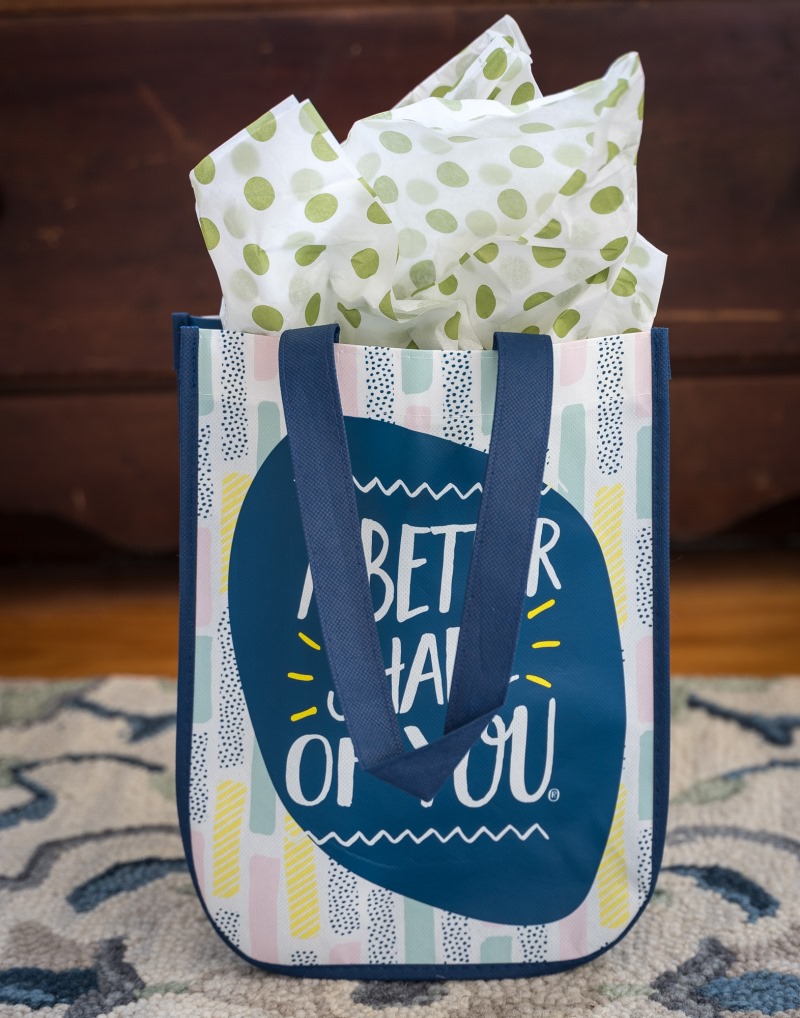 If your business is focused on sustainability, our USA made cotton gift bags are for you. This bag is a simple cotton tote in white that can be customized with a full bleed design.
Check out all of our gift bag options to find the perfect one for your event or business.