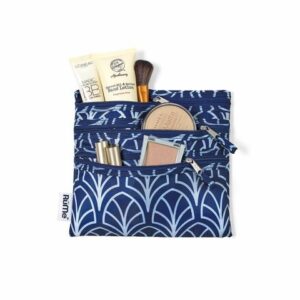 Now more than ever, employee retention is extremely important for almost every business in any industry. No matter what service or product you're offering, it's imperative to have quality employees you can depend on! There are a lot of ways to create good relationships with your employees, whether you're in the office or working remote. Things like good benefits and perks, a fun work environment, competitive pay, and so much more are just a few things employees look at when choosing a role. While promotional products can't help with benefits or salary, they can absolutely help with fostering connection and productive relationships in the workplace.
With the end of the year and the holidays coming up, promotional products are a great option to look at when thinking of employee gifts. This time of year, there are lots of great opportunities to showcase your company's values and priorities. You've been telling your employees how much you appreciate them, and promotional products give you the chance to show them! Plus, you can also show off your organization's priorities depending on what kind of promotional product you choose to get. We have high-quality retail brands like Igloo, RuMe, and more along with bag options for any project like USA-made and bags made with recycled materials to just name a few. Let's look at some of our favorite ideas for holiday gifts:
Igloo Repreve Vertical Backpack Cooler – This insulted backpack is woven with Repreve, a unique fiber created from recycled, post-consumer plastic. It's extremely durable and spacious, so it can be used for everything from hiking to commuting to the office. The sleek black color and the Igloo retail name create a high-value product that everyone is sure to love.
Technical Computer Messenger – this bag is perfect for employee gifts as it's the ideal business traveler! It has everything: a computer sleeve, back zippered compartment, additional zippered pockets for lots of storage, and more. Plus, it's TSA friendly! It's the best traveling companion for packing everything you need for a business trip, or simply to transport all of your work essentials from home to the office. If you have a staff that works a hybrid schedule (work from home and the office) then this is the perfect bag for you!
RuMe Baggie All – this practical but trendy pouch is the same you'll see in retail stores! It's perfect for makeup and jewelry brands …fill it with your favorite products as a great gift for employees!
Whether you want to showcase your company's commitment to sustainability, say thank you to your employees around the holidays, celebrate an accomplishment or milestone, and everything in between …promotional products can help you do it. Shop all of our amazing bags here.