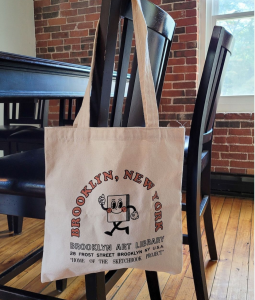 We know it can be overwhelming to start a promotional products project. There are thousands of different products out there that can be customized, and it's hard to know where to start. It seems that everyone has something you can slap a logo onto and start selling. But to create custom promotional products that are effective and meaningful for your brand, it takes much more intention than that. Let's take custom reusable bags for instance. What do you do when you decide that bags are the product you want to create? We've compiled our top 5 tips to help you start your project and see it through!
Create a project timeline. First things first, you need to figure out when you need your project to be completed by. With shipping and processing times at an all-time high since the pandemic, it's imperative that you give yourself enough time before your event or launch. Depending on when your deadline is, that may narrow down your list of reusable bag options. Only some bags have rush services available.
Figure out your ideal material. Let's say you have plenty of time before your event, and you're not limited in which bags you can order. You'll have to ask yourself what kind of material is right for your project. This comes down to 2 things: what message do you want to convey, and what will the bag be used for. For example, if you want to convey your brand's commitment to sustainability and give your audience something they can use at the local farmer's market, then organic cotton tote bags might be perfect! Read our full material guide here.
Figure out what printing options you need for your unique artwork. Different bags have different printing capabilities, and therefore not every bag will work for your vision. If your design has more than 2 colors, you'll need a bag that can print in full color. If you want your design to be printed seam to seam (all over the bag) then you'll need a bag that can print in full bleed.
Ask yourself what your audience will be using the bag for. Just like you did when looking for the right material, you'll want to keep this question at the top of your mind throughout this process. Is this an employee onboarding gift that you want them to use in the office, or to commute to work? Do you coach a sports team and need matching team merch for all the players? Regardless of what it's used for, you'll need to ensure that the reusable bag style is compatible for your project.
Ask the experts! Bulletin Brands has been helping people like you create custom promotional products for over 18 years. We have a lot of experience and knowledge that we love to share with our clients! If you're stuck, need some advice, or want to talk through any of the options, we've got your back.
Our team is standing by to help in any way we can. Reach out today!