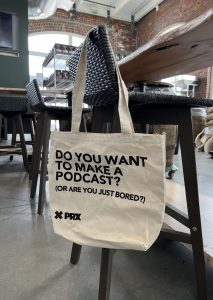 We work with lots of clients across many different industries …from small businesses to large companies, from schools to retail shops, and everything in between. One industry that we see quite a bit is coffee shops! We love helping clients like these create unique promotional products for all the regulars that come into their shop. Custom reusable bags are just one of the many different promotional items that are perfect for showcasing your café's personality.
When looking for custom merch for your coffee shop, you'll want to find things that 1) showcase your brand's personality and values, and 2) give your customers something they'll actually want to use. Custom reusable bags check off both of these things! Since there are so many different kinds of bags, it's easy to create something that is totally unique and will leave a lasting impression. From insulated bags to cotton totes, there's something for every shop!
Here are some of our favorites for coffee shops and cafes:
USA Made Cotton Flat Tote – This bag is a popular classic for a reason! Not only is it USA made, which is a great selling point for your customers, but it's a classic design that is extremely versatile. It offers full-bleed printing so you can customize it to meet your needs. It's perfect for carrying baked goods, coffee beans, clothing, and more from your shop!
Square Zip Insulated Grocery Bag – Does your coffee shop also sell food? Maybe you have a stand in your local farmer's market? Insulated grocery bags with your brand on them are a great option. This bag in particular is the perfect size for carrying all your favorites without it being too bulky. It keeps food hot or cold for hours!
Cotton Mesh Market Bag with Pocket – Whether you operate near a farmer's market or not, these bags are extremely popular and trendy across the board. This stylish bag is an easy way to offer your customers something they'll use again and again, both in and out of your café! We love the cotton mesh material!
These are only 3 of the top bags we love for coffee shops! With custom reusable bags, the options are truly endless! Check out our entire site of reusable water bottles as well over here. So shop around our site to see which type of bag fits your style, or ask our amazing team of experts to help point you in the right direction. We are standing by to help bring your vision to life!