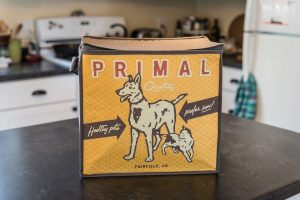 We know that food delivery bags and other related merchandise have become increasingly popular within the food industry over the last few years. With an obvious decrease in people going out to eat (thanks to pandemic life), there was a need for restaurants to be able to deliver directly to their customers. That's where food delivery bags save the day! Investing in quality custom food delivery bags can make or break the delivery process.
We've come a long way the last 2 years and although more and more people are going out to eat at restaurants nowadays, the option for delivery is still in high demand. Being able to deliver fresh, hot (or cold) food to customers is necessary in order to stay relevant in the competitive restaurant scene. A great way to make food delivery bags work FOR you is to customize them and use them as promotional products! (Spoiler alert: we can help with that) Not only can these bags spread the word about your business while your employees are making the deliveries, but they can also serve as another offer that you can sell or giveaway to customers. This now means that your customers can sport your logo all over town!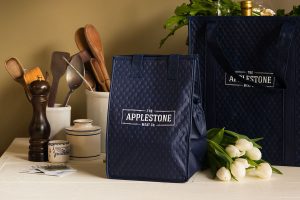 Ensuring that your food delivery bags are reliable yet functional is key. We have a wide variety of insulated bags that are personally tested by our team and are perfect for keeping your food hot or cold. Whether you have lots to transport and need extra space, or only need a standard size for a few goodies, we've got you covered! Shop all our insulated bags here and find the perfect size and style for your business!
If you're not sure what to look for in a reusable bag, check out one of our blog posts here to read up on the different options. This post breaks down more details of what you'll want to look for! We also have a great team standing by to help you pick out the perfect bag! Whether you have a whole design ready to go, or you're not even sure where to start, we can help. Reach out today to get started!