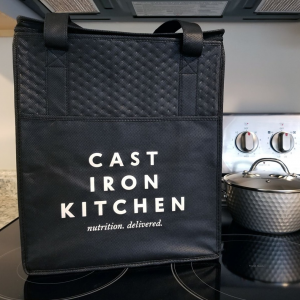 I think I speak for all of us when I say that delivery has become a new normal for restaurants. Many restaurants have returned to in-person dining, but delivery is still a very popular option for those who want to stay in. With more restaurants having delivery options, you must have proper food delivery bags for the job.
Food delivery bags are an important aspect for restaurants to have. Proper insulation and size are vital aspects to consider since each bag offers something different. You also have to consider where you want your logo or design printed. We have a large variety of food delivery bags that all have different aspects that make them unique.
The first thing you want to consider is insulation. Depending on your project you may need an insulated bag to keep everything safe. If you need a heavy-duty option, then you should try our Large Insulated Tarpaulin Bag. The sponge insulation and woven foil lining provide a strong barrier from the elements, perfect for long deliveries. A great size for food delivery bags or for a picnic in the park!
Size is also something important to consider. Depending on your project, you might need a variety of sizes. Food delivery bags can be large enough to feed the family or small enough for a party for one. If you decide that you want to feature food delivery bags at your next event, then size matters!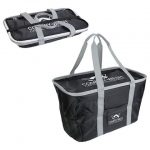 Sometimes you want something big enough to carry a camping trip's worth of food, but you also want it to be out of sight and out of mind when not in use. For a great storage bag and store away bag, choose the Store-Flat Thermal Tote. We love this bag for the structure it provides and the room it has. The two handles and pegged feet on the bottom also help carry everything you need without crumbling under the pressure. Once you're done with deliveries, store it away with the elastic strap to keep everything in place.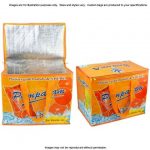 Don't forget about printing options! Food delivery bags like our Large Insulated Tarpaulin Bag can only print in one color, but bags like our Large Custom Insulated Cooler Tote are different. Keep in mind that order times take longer for this fully custom bag, but it's so worth the wait. This insulated bag can be printed in full bleed on all surfaces of the bag. Being able to display your artwork from all angles gives this bag an advantage over others.