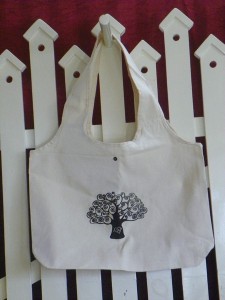 We at Bulletin Bag [.com] have a good number of clients who are shopping for custom wedding totes, either for themselves or for a loved one who's getting married. Wedding favors have become an integral part of a couple's celebration. Many are forgoing small, somewhat disposable tokens for larger gifts that can be kept—and used—by wedding guests long after the special day has passed.
Custom wedding totes are a thoughtful choice for a couple looking for a lasting keepsake for their guests. Any of our reusable bags can be printed with special artwork, lettering, or even a photograph in many cases, resulting in a treasured personal memento.
What do we recommend for wedding gift bags? That answer is as individual as the occasion. The right bag for a wedding depends on many factors, including:
Budget: How much money do you want to spend?
Quantity: How many guests do you plan to purchase for?
Theme: Rustic? Modern? What's the theme of your wedding? Can you tie in a certain bag style?
Colors: Do you want to match your wedding's colors, or go neutral?
Size: What, if anything, do you plan to put in your custom wedding tote?
Printing: Do you want one color lettering? A photo? If the latter, you will need to look at bags available with full color printing.
Use: How do you envision your guests using your custom totes after the wedding?
Some of our clients come to us with the perfect bag already picked out. If you're not one of those people, don't worry! We can help you with suggestions for a custom wedding totethat takes the above into consideration.
Whether you purchase $10 cotton beach totes or $2 gift bags, your guests will remember your wedding day every time they use your custom wedding tote.