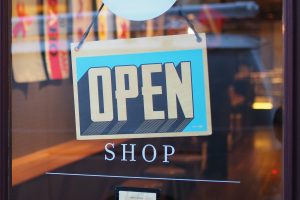 Are you a small business owner who is looking for a way to increase your reach without spending crazy amounts of money on ads? From one small business to another, we understand the pickle you're in. It's more important than ever to differentiate yourself and get your message in front of the right people. A unique way to do just that is with the help of promotional products. Specifically, custom reusable shopping bags. No matter the industry you're in, promotional products can help you reach your goals!
As a small business, it's important to be resourceful and to find fresh ways of conveying your message. With the help of social media, there's an infinite number of ways to do this digitally by creating content, online giveaways and more. But we think there is something to be said about physical products in the hands of your audience to strengthen your brand's image and showcase your values. Custom reusable shopping bags are a great way to connect with your audience and build strong relationships with them for future purchases. Saying thank you with a custom bag could be the difference between a one-time customer and a return customer.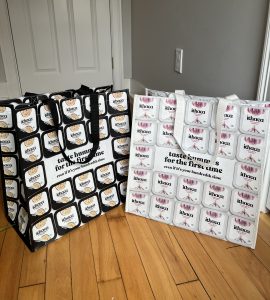 In addition to building customer loyalty, custom reusable shopping bags also create a whole new opportunity for marketing. People use these bags on a daily basis from the grocery store to school to work. With each step they take with your bag, they're sharing your brand's image! Not only are custom promotional products unique and budget-friendly, but they're also extremely effective! Read this blog post to see just how effective they are. In other words, it's money well spent when you invest in promotional products that are built to last and built to make an impact.
We know there are lots of places you can go to for custom promotional products, and we're happy you've ended up on our site. We're a small business ourselves, so we know the importance of working with someone you can trust. We're a woman-owned and operated business located in Scarborough, Maine, and we hope you'll consider us for your custom promotional products! Reach out to our friendly and knowledgeable team with any questions you have. We're ready to help you create something amazing!