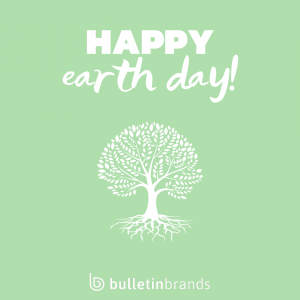 Here at Bulletin Brands, we value sustainability a lot. It's a big reason why we love what we do so much …we know that our products help keep single-use items out of the landfills. Educating people on the importance of reusable bags and water bottles is a big part of what we do! We know that there's a lot of work to be done with regards to climate change, but we love playing our small part and we strive to be better each day!
Earth Day is all about celebrating the beauty our planet has to offer and the role that we play in maintaining and protecting that beauty. The truth of the matter is, we can't thrive if our planet doesn't thrive. This Earth Day, we encourage you to get outside and connect with the nature all around you! Seeing firsthand how impactful nature can be only further motivates us to protect and take care of it. Our team members love to get outside through hiking, camping, running, backpacking, nature walks, swimming, and more. There's nothing better than moving your body in the fresh air!
We have a wide range of products to take with you as you explore the outdoors. Reusable bags are one of the most important things to have these days if you're looking to live more sustainably. Not only are they more sustainable, but they're usually more durable and last a lot longer. Take them with you on all your outdoor adventures! Let's move on to something healthier for the planet (and ourselves!) by choosing a reusable bag to fill with all of our essentials!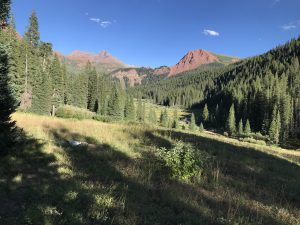 We hope you are able to get outside and experience the incredible planet we live on, and why it's worth protecting. Making sustainable swaps and changes in our lives can sometimes feel overwhelming, but each person makes an impact. Single-use items may be more convenient at times, but the extra thought that goes into sustainable choices is worth it.
We'd love to hear from clients like you! What's your favorite way to enjoy time outside? Have you made any sustainability swaps recently? What's the biggest challenge you face when trying to live more sustainably? We'd love to chat more about ways we can do and be better as a company. Share any comments below! Happy Earth Day!