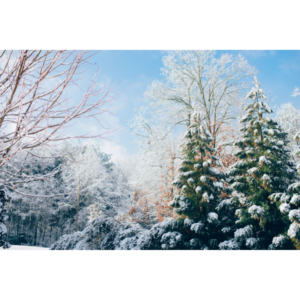 Custom promotional products are highly seasonal, meaning that it is crucial to pick products that are relevant for the season you're in, along with being useful to your audience of course. It wouldn't make sense to launch custom fleece blankets in June, or beach bags in November. As we head into the cold months ahead, you may be wondering what kinds of products we would recommend for the winter season. Well, we have compiled a list of some winter season items that we think are perfect this time of year …and we're going to share it with you!
Jumbo Insulated Recycled Grocery Bag – During the winter, custom insulated bags can be a lifesaver. Especially during the holidays when there are lots of parties and gatherings to attend. This insulated grocery bag makes transporting your hot food easy. It folds flat for easy storage too! So keep it in the car or take with you on the go!
Store-Flat Thermal Tote – Another insulated bag that can store flat! This thermal bag is perfect for keeping in the trunk of your car to load up with groceries or hot take-out food on a cold night. Do you work in food delivery? This will quickly become a must-have then!
Trek Folding Backpack – If you walk to class or work during the winter, then you know how key a good backpack is. Keep your hands free and in your pockets so they don't get too cold! This backpack is lightweight but durable so it can easily hold all of your essentials on the go!
Tri-Tone Striped Pom Beanie with Cuff – A no-brainer this season! Customize this cozy beanie with your organization's logo right on the front! Keep your audience warm and festive!
Park Fleece Blanket – Bundle up on the bleachers at an outdoor football game or sitting on the couch watching a movie with a customize, high-end fleece blanket. This one has a front pocket on the flap and an easy carry handle!
We hope this helps sparks some ideas for your wintertime promos! Custom promotional products can be a great way to connect with your audience during the colder months. Reach out to our team today with questions about these products, or any others you see across our three sites!