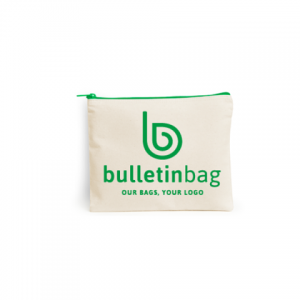 It's been a long time since we've been able to travel. COVID-19 was an unexpected event that none of us planned for, and luckily things seem to be slowly going back to normal. Many countries are opening up for tourists and travel again which we are so happy to see! With the itch to get back to traveling, you may realize you forgot all of your best travel tips and tricks. This is where custom pouches come in handy!
Travel doesn't have to mean getting on a plane, it's also as simple as your commute to work. When going overseas or into an office, custom pouches are some of the best accessories to stay organized. They're perfect to throw in a tote bag for an easy way to organize your bag or to store in a travel bag to make sure your things don't get thrown around or destroyed. We're going to talk about 4 reasons why we love custom pouches and the many uses you can get out of each one.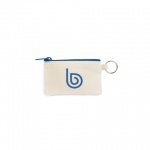 1. Pouches are perfect for the small things
Custom pouches are perfect for holding all those small items you don't know what to do with. We use the Colored Zipper Card Pouch with Keyring and attach it right to our keys. That way it's easy to grab our credit cards, and we don't lose our keys when we throw them in our bag. They're also perfect for holding bills and coins, or some Chapstick and your earbuds.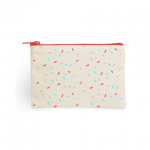 2. And for the big things
When traveling, you want to make sure that none of your chords get lost or misplaced. A simple Colored Zipper Cotton Pouch is the perfect pouch for this problem. We love the flat design since it helps fit into those tight corners of your luggage. This pouch is also incredible for holding your passport and other important documents.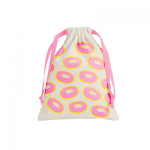 3. They make the perfect trinket bag
Don't lose your marbles! Trinket bags are perfect for holding office supplies like paperclips or jewelry that you want to pack. Our Trinket Bag with Ribbon Drawstring is the perfect custom pouch for this. We love using them while looking for seashells and sea glass!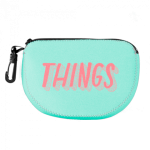 4. You can take them anywhere
One of the best things about custom pouches is you can find one that's perfect for any need. We love spending time at the beach, and our Custom Neoprene Pouch is the first thing we grab. The wetsuit material is sturdy and is perfect for a beach day. This pouch has a good amount of space, and we love holding our phone, wallet, and sunscreen in these pouches. These pouches would be great to bring if you're planning an outdoor event or are traveling to sunny beaches!