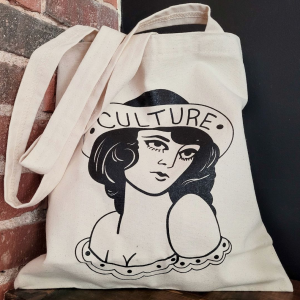 The first thing on your mind when you search for a reusable bag is quality. The make and feel of a bag are what matters most, and we can help you with that. USA-made bags are a smart choice when you want dependable quality, and to support American business. With USA-made bags you are supporting American business, and we can take this one step farther with union-made bags.
Union-made bags are a great way to support American business and also be assured that the quality will be top notch. Our selection of union made in the USA bags are sturdy and reliable. They come in different styles to suit all of your needs. Lots of our bags also are made with different materials, so you have a range of options when you want a union-made bag.
Union-made bags know no bounds, and our USA Made Classic Duffel is a killer option! This duffel bag has a great look for sporting events or school functions. It's spacious enough to fit all your sports gear, while also having room for your reusable water bottle. The space in this bag is enough to fit your whole life, but sometimes you need a smaller option.
When you want something that's more suited to everyday use, try our Made in USA Cotton Canvas Bag. This cotton canvas bag is perfect for daily use, and the natural color of the bag goes with anything. The colored handles offer a pop of color to make the day more fun and offer a stylish addition to this bag. We love these union-made bags for a day of shopping, or any outdoor events.
If you need to go even smaller, then we can help you! Our USA Made Nylon Drawstring Backpack can handle anything. Drawstring bags are a perfect alternative to a tote or gift bag. They make a great grab bag for any events you have in the future. We love the drawstring for a fun and secure closing option.
If you're on the market for union-made bags, you should think of us for your bag needs. We have many options suited for any function you're throwing. Our union made bags are also union printed, making the process fully supportive of American business. For an added flare we can add the union bug upon request!