In our last blog post, we discussed how important it is for grocers to have their own branded, reusable grocery bags. In this post, we will delve into a related, and increasingly relevant topic: food deliveries and curbside pickup. Most grocery stores now offer some sort of curbside pickup program, so you don't even have to set foot in the store to get your groceries. Many also offer delivery options, allowing you to shop from the comfort of your home. In addition to grocers, there are a number of other types of businesses that offer similar services including: meal deliveries, pet food companies, meat and fish markets, and of course restaurants. If your business offers food delivery or curbside pickup, investing in custom bags is something you should seriously consider.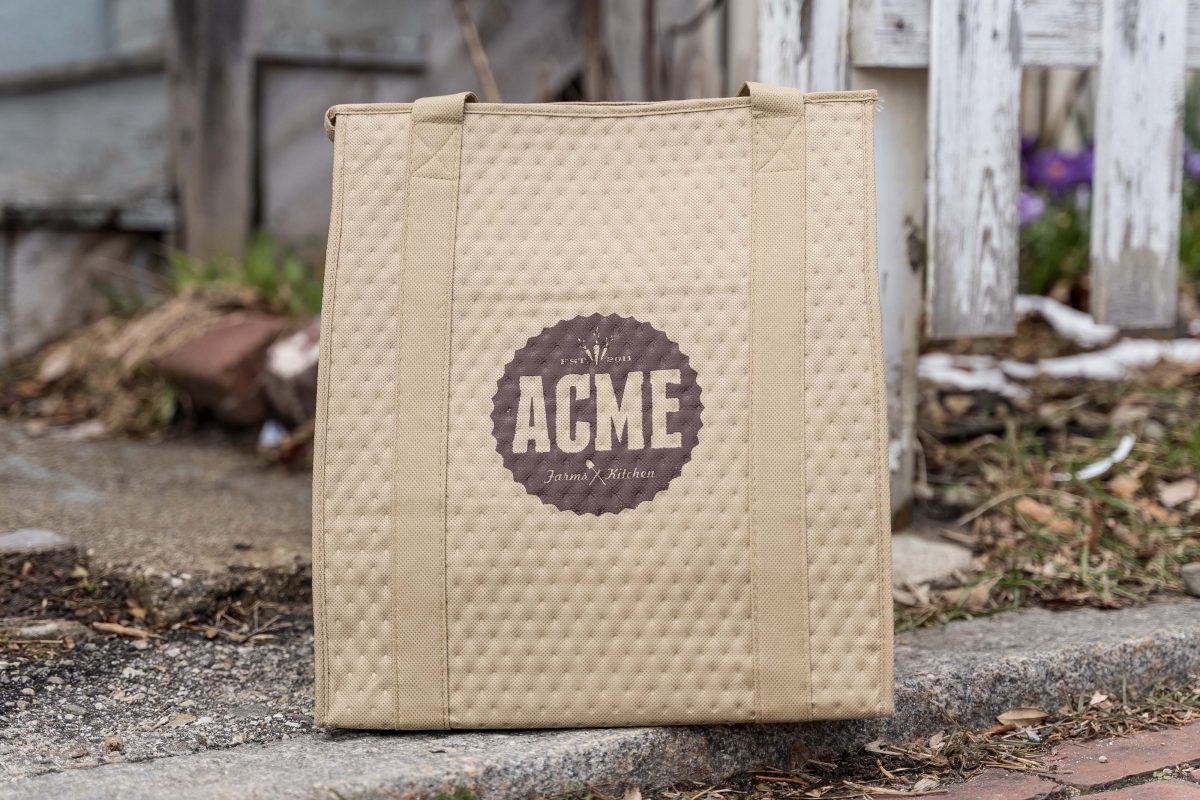 We carry lots of great bags that are perfect for businesses who provide food services. Choose from simple grocery totes, bags with snap or zipper closures, wine totes, and insulated cooler bags. The best type of bag for your business will depend on the goods you deliver. Many of our clients need their items to stay cold until they reach their final destination, and we work with each one individually to determine which bags will best suit their needs.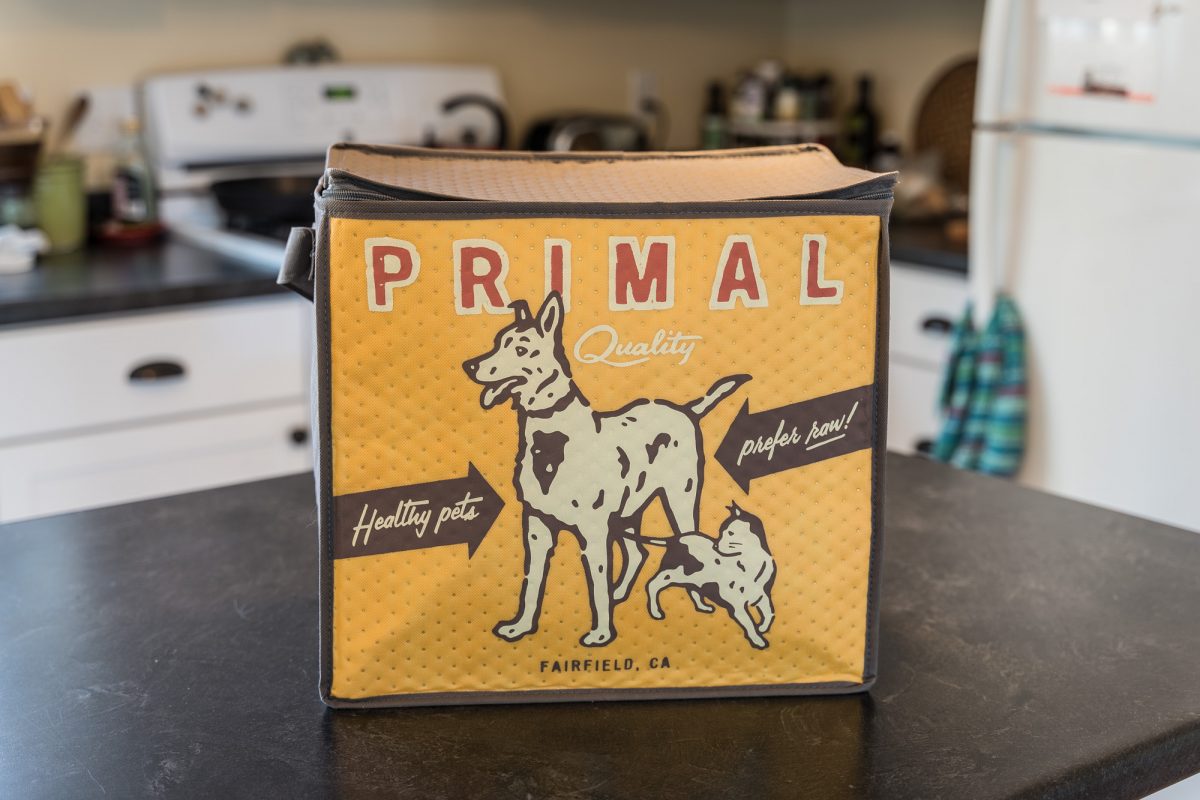 ACME Farms + Kitchen is a meal kit delivery service. Their mission is to give people access to local, organic food and help them prepare healthy meals that have a low impact on the environment. We worked with them to create custom insulated bags for their meal kits. They chose our Therm-O-Tote in Khaki with their logo printed on the front. This bag features a zipper closure, dual reinforced carrying handles, and a plastic bottom insert to keep the bag upright.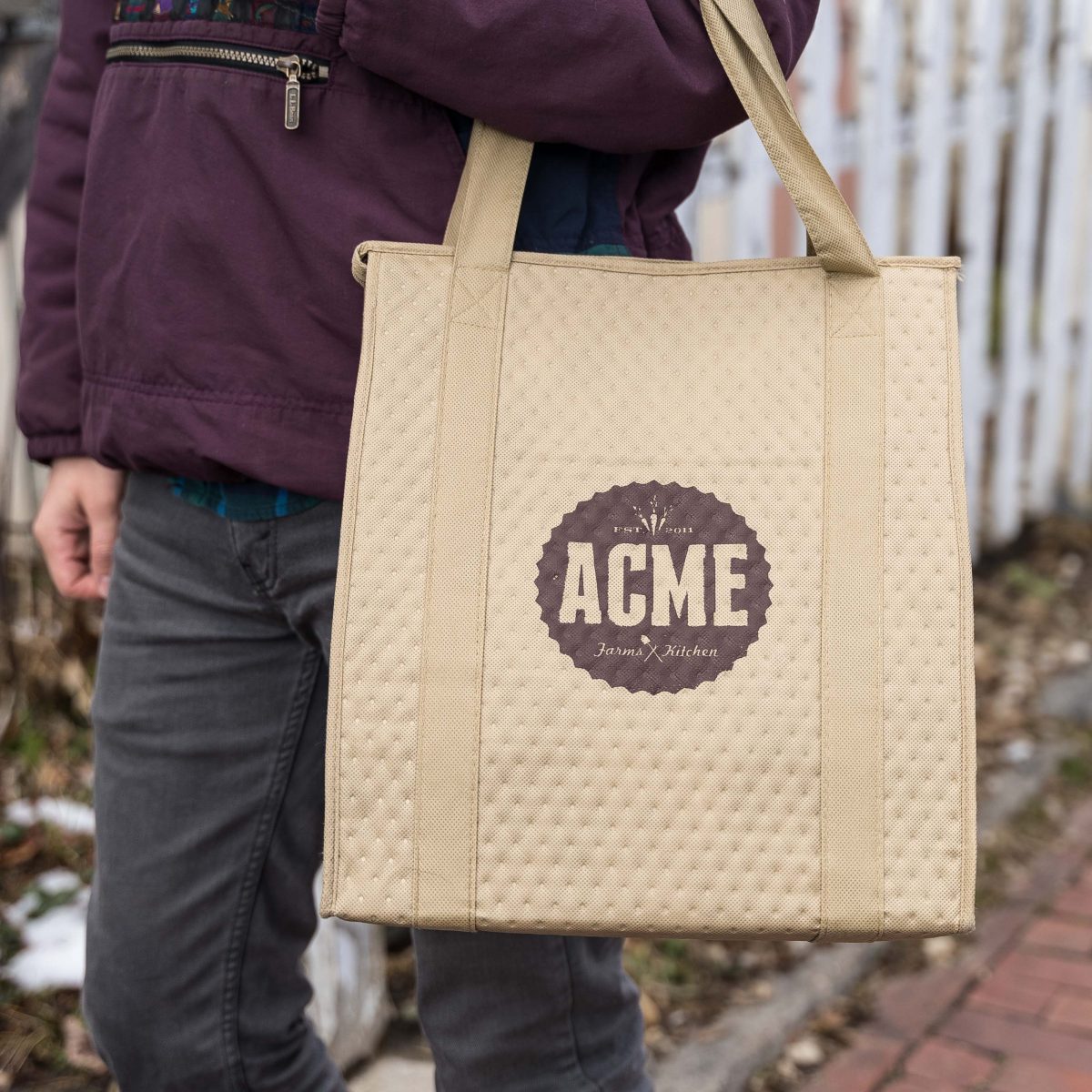 Another one of our clients, Crosby's Fish & Shrimp Co., worked with us to create their own custom Horizontal Thermal Totes. They are working to eliminate single-use plastics and styrofoam from their business, so they encourage their customers to bring their own bags or purchase a Crosby's reusable cooler. The Horizontal Thermal Tote is available in blue and black with a wide variety of imprint colors.
Green Door Organics offers monthly subscriptions for "fresh in from the farm" produce. Every week members pick up a bag of freshly picked fruits and vegetables. The produce comes in custom insulated totes bags we created for Green Door Organics. They also chose our Therm-O-Tote bag, but in Hunter Green.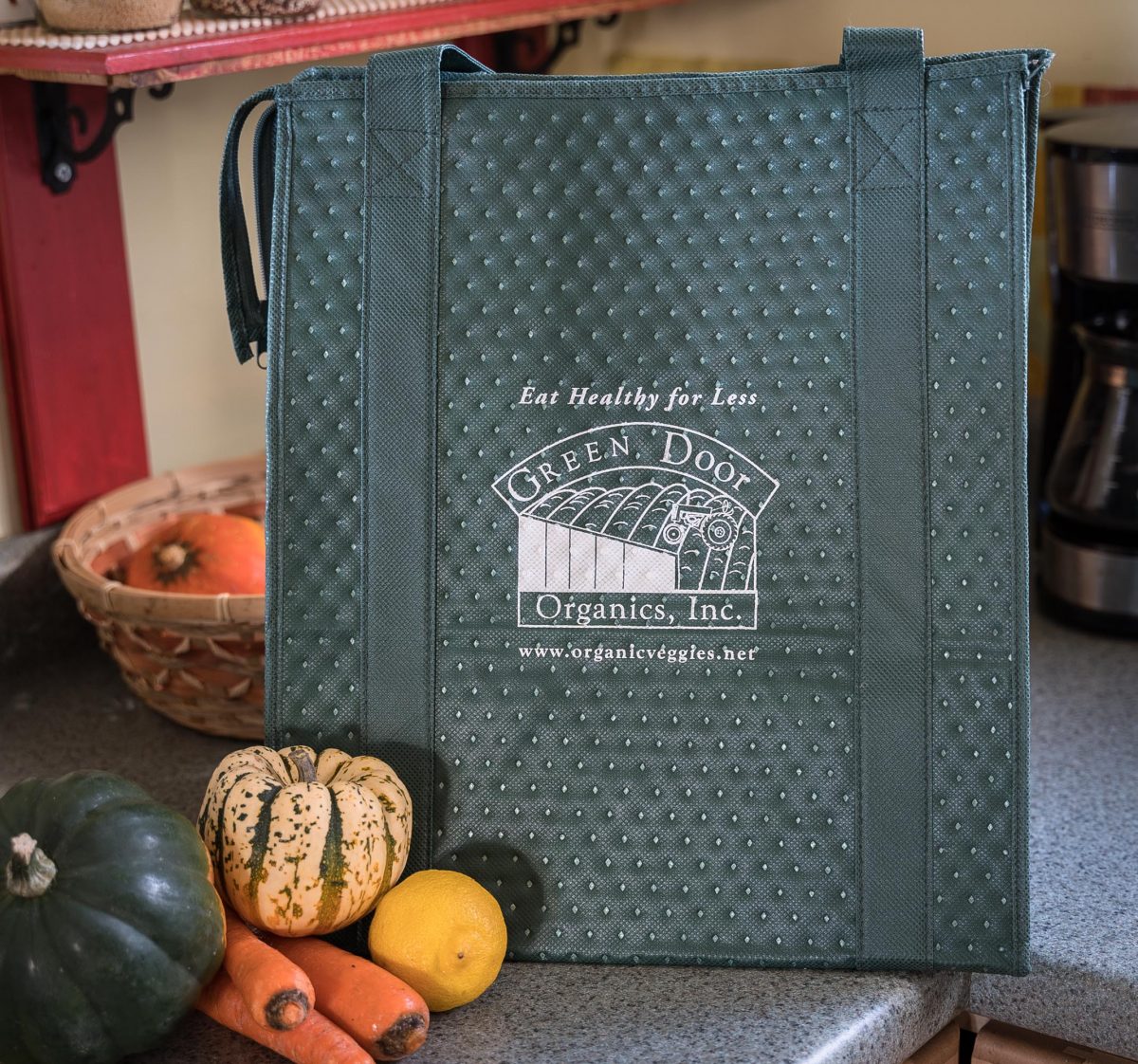 These are just a few examples of custom bags we have made for clients that do delivery or curbside pickup. If your business offers these services, or is considering them, custom bags are a great way to reduce single-use bags and packaging and to promote your business. Request a quote today!