Running a grocery store? With the transition away from single-use plastics, having logoed bags is pretty much a must. The bring-your-own-bag movement basically started in grocery stores, so reusable totes and grocery shopping go hand in hand! Stocking your checkout lanes with branded reusable bags is a necessity and a great way to promote your business.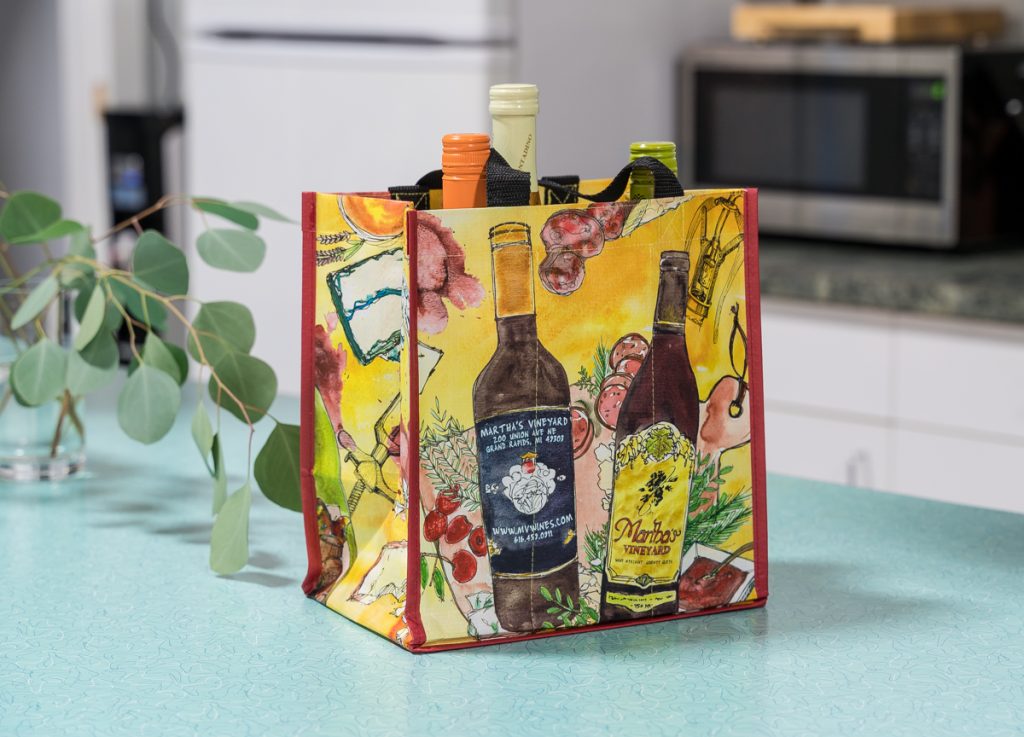 There are several types of custom bags that work best in a grocery store setting, and endless options for customization within those options. The most popular include: woven and nonwoven polypropylene, laminated, cotton, and insulated bags. We recommend that grocery stores get a couple different types of bags to allow customers to choose what they prefer. For example, offering a cotton tote and a laminated shopping bag gives your customers two fairly different options.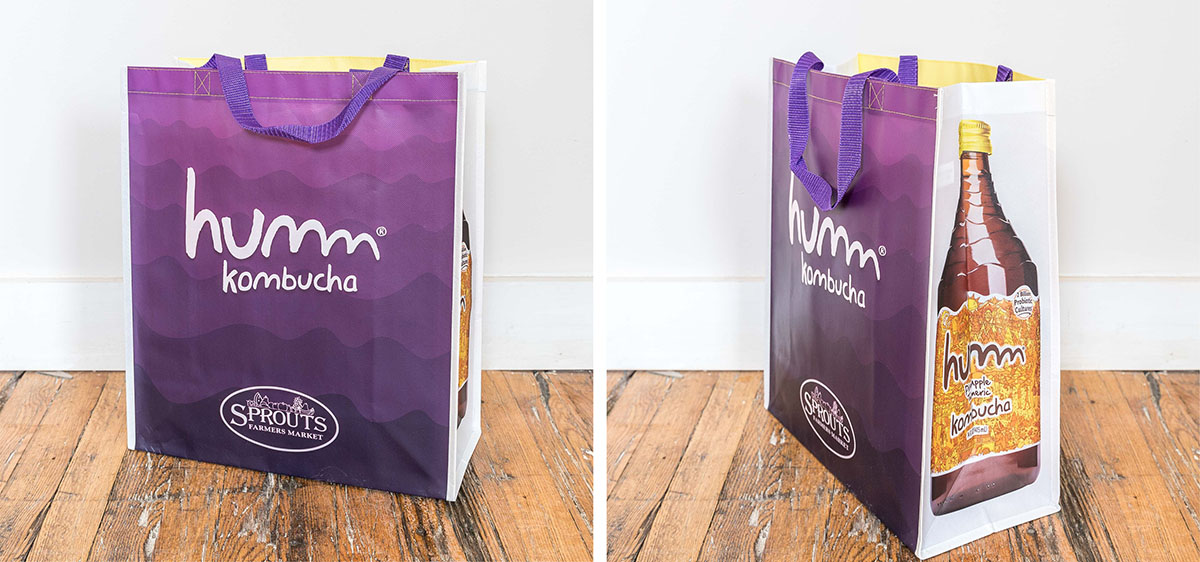 The bags that will work best for your business will largely depend on the type of customizations you're looking for. If you'd like full bleed printing, our Custom Nonwoven Grocery Bag is the most popular choice. The price includes printing on all exterior surfaces–front, back, sides, and bottom. For something simpler, the Large Nonwoven Grocery Bag includes single-side printing for your logo or artwork, and is available in a wide variety of colors. For cotton totes, our Organic Cotton Grocery Bag is a popular option. Its wide gussets are great for holding lots of groceries. For insulated bags, our Insulated Grocery Bag and our Nonwoven Tweed Insulated Cooler are two classic options.
Now comes the question of what you should print on your branded grocery bags. Having a simple option with your logo is never a bad idea, but don't stop there. Everybody is creating their own reusable bags today, so there's lots of competition. If it is in your budget, aim to create a bag design that people will aesthetically love, so they want to take it everywhere with them. This will bring your brand more exposure, and have people asking, "where did you get that bag?"
We like to use the bags we make for Martha's Vineyard Wines as an example. We've been working with them since 2014 and have made a few different bag designs over the years. Here are two of our favorites. The first is our Custom Woven Grocery Bag printed full bleed with their artwork. The second is a wine tote that we custom built to suit their needs, also printed full bleed. Their artwork is eye catching, unique, fitting for their brand, and just looks great.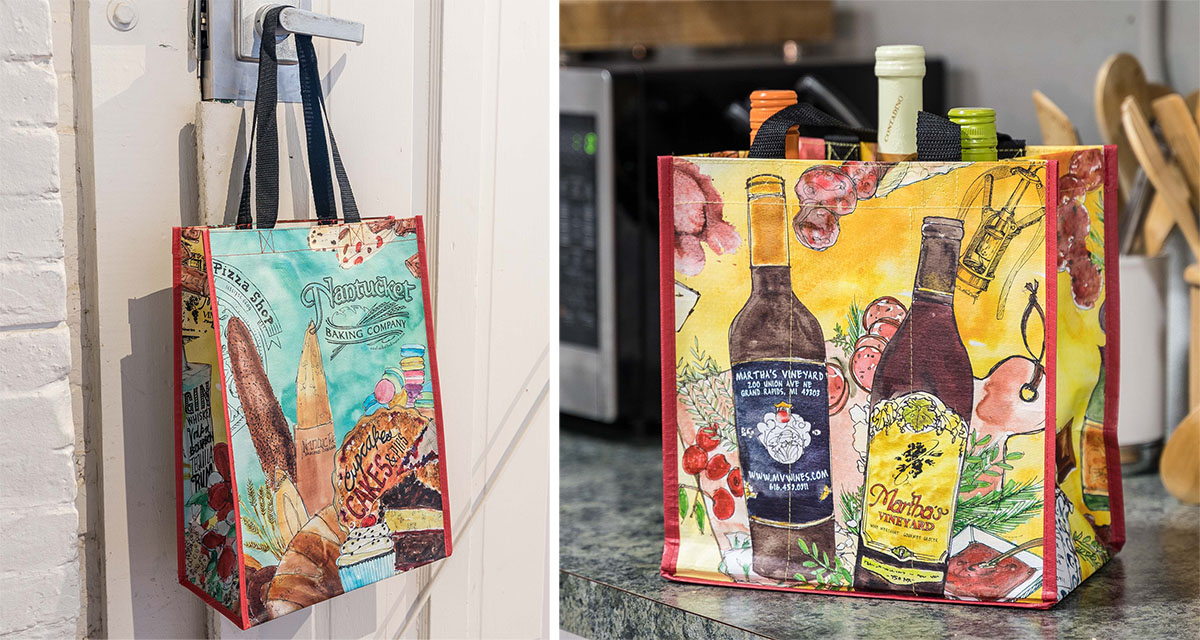 Not every branded grocery bag needs to be as creative and elaborate as the example above, for there is something to be said for simplicity as well. Just give some thought on how to create a bag people will want to carry with them. Feeling stuck? Request a quote and we'll brainstorm with you!