Many of our clients are businesses in the food industry, including restaurants, grocery stores, meal kit and delivery services, farms, markets, and more. In our last couple of blog posts we have discussed how important it is for these types of businesses to have custom reusable bags, as well as some of the most popular options. Now we'd like to highlight one of our clients in the food industry, Applestone Meat Company, and their unique approach to providing customers with high-quality meats in a convenient and affordable way.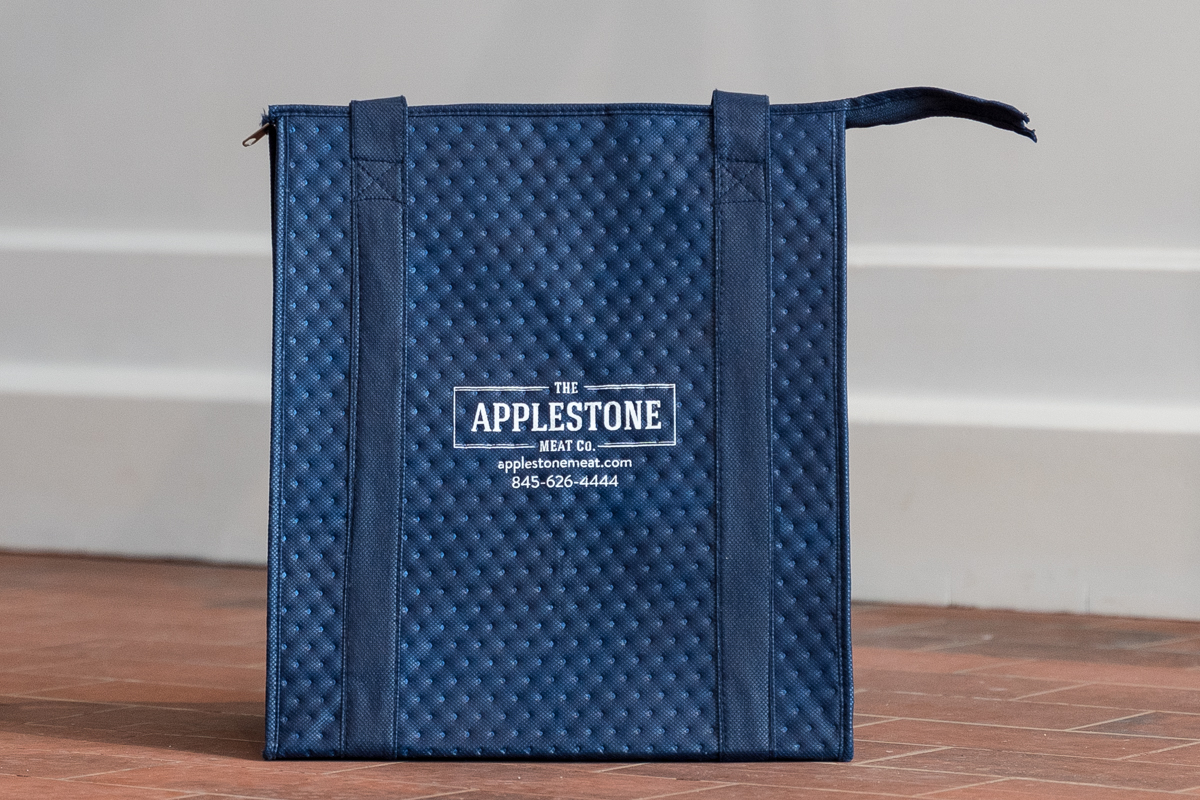 Applestone Meat Co. operates three 24/7 butcher shop locations. Each of these locations has refrigerated vending machines that are stocked daily with a variety of fresh, local meats. When Josh Applestone opened Applestone Meat Co., his two main goals were to make local and ethically raised meat accessible and affordable. In order to accomplish this, he opted for vending machines over a traditional butcher shop to give consumers access no matter what their schedule. In addition, this business model keeps overhead down, and therefore prices affordable.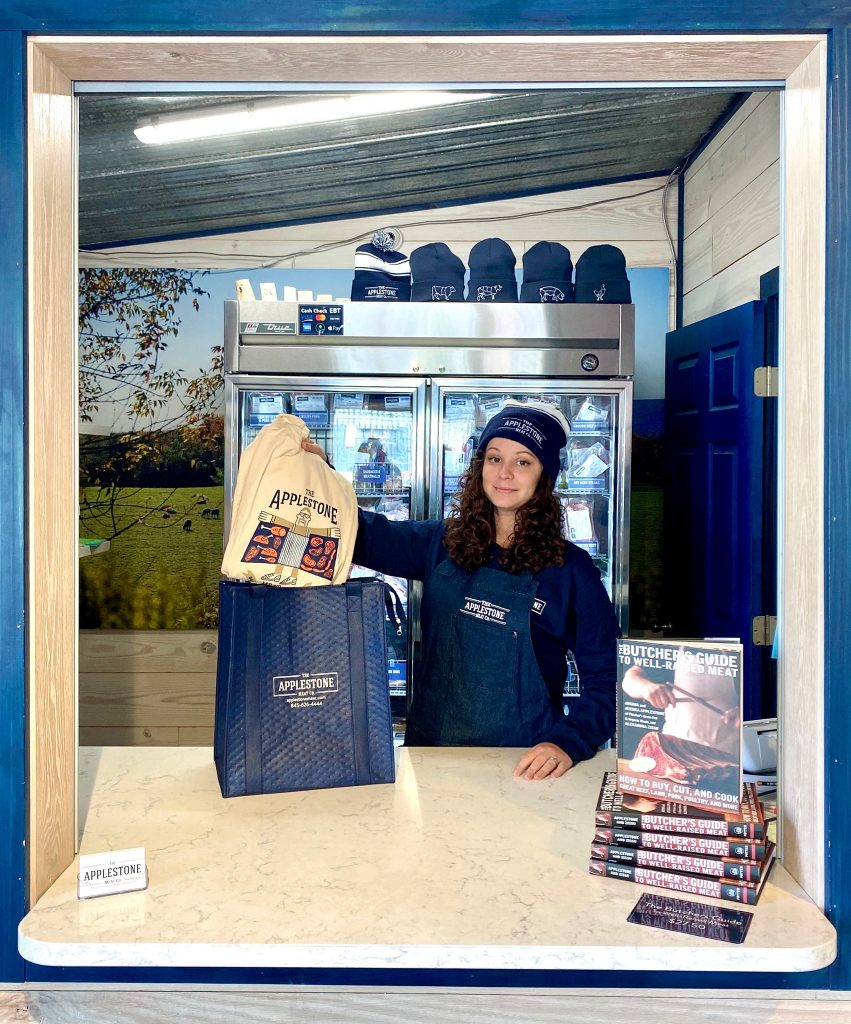 Applestone Meat Co. came to us looking for reusable insulated bags that would keep their meats cool and fresh between their vending machines and customers' homes. We worked with them to design custom branded bags in two sizes to fit their customers' needs. For the larger size, they chose the Therm-O Tote, which features dual reinforced 20" carrying handles, a plastic bottom insert, and a zipper closure. For the smaller size, they chose our Insulated Therm-O Snack bag. This bag also features a zipper closure, dual reinforced carrying handles, and a bottom insert. It also has convenient side pockets. The bags were made in a matching navy color and printed with the Applestone Meat Co. logo in a crisp white.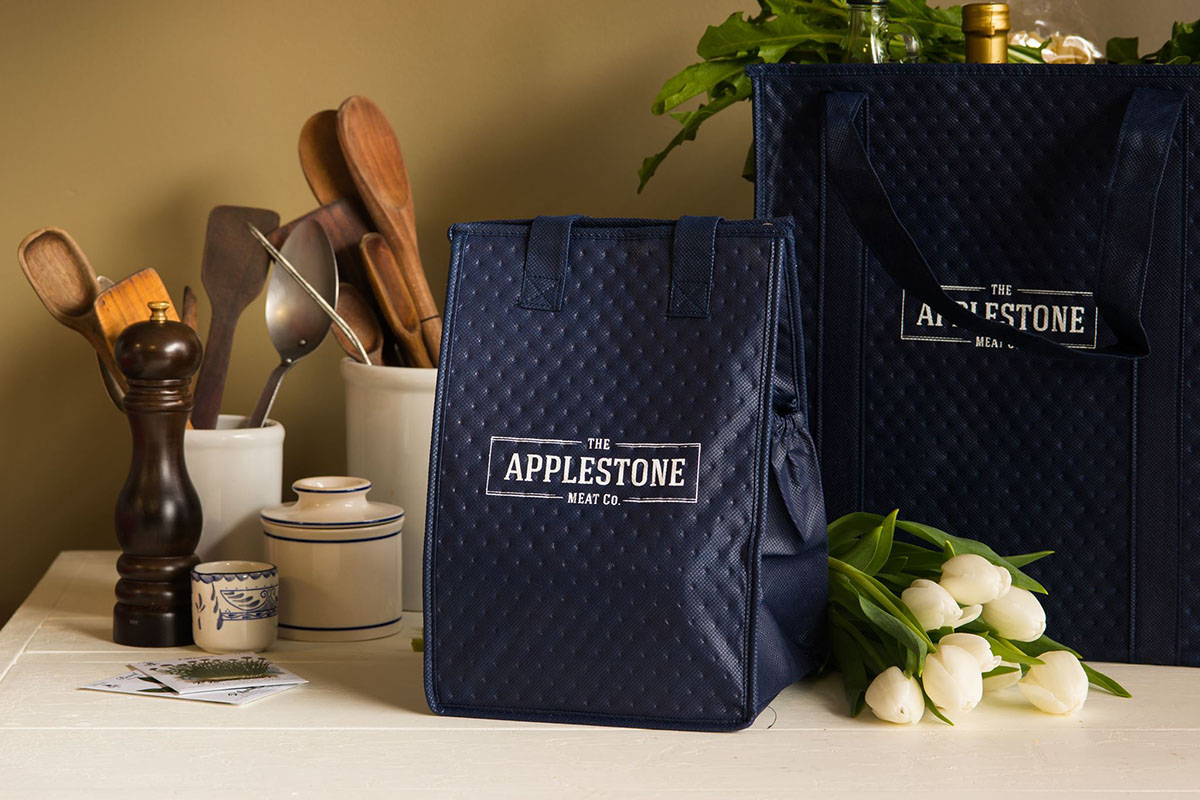 We've been working with Applestone Meat Co. since 2015, and they've placed 28 orders with us during that time. Since New York State has a plastic bag ban, reusable bags are a must-have. Applestone Meat Co. uses their insulated totes at their retail counter for customers who forget their bags, or simply want to purchase a branded tote bag. They encourage customers to bring their Applestone bags everytime they come to pick up meat. In addition, they use their bags for donations and meat bundles which include a preselected variety of meats ready for pick up.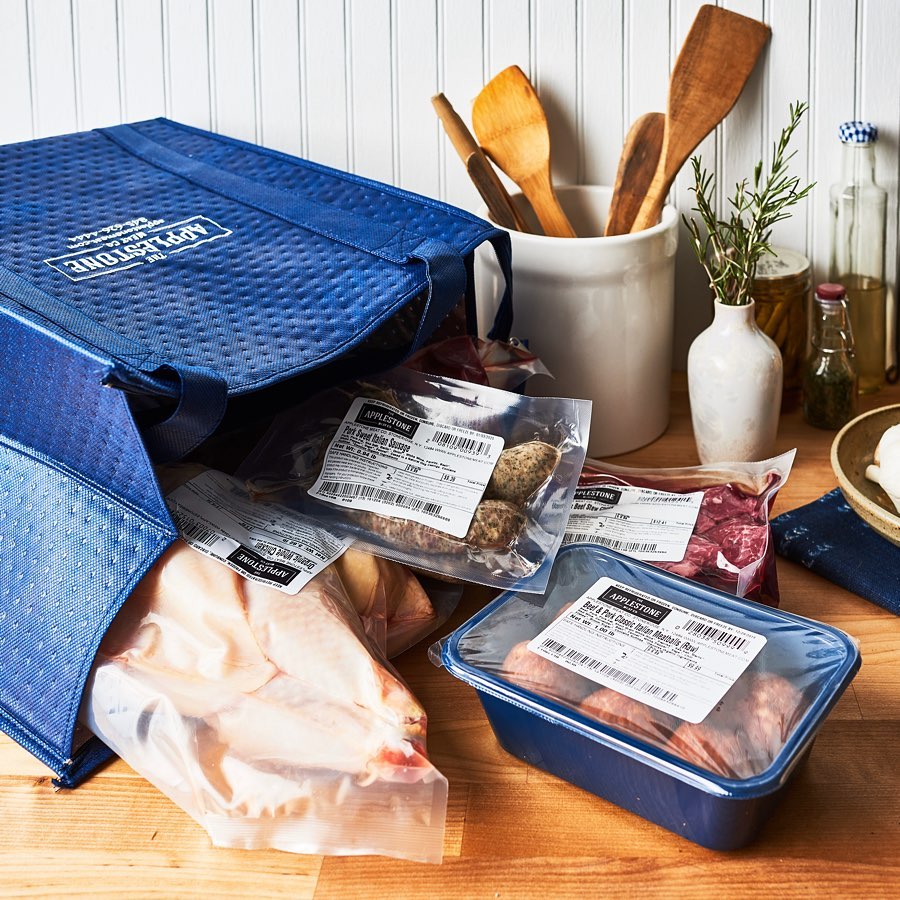 Shop the Therm-O Tote or the Therm-O Snack bags.