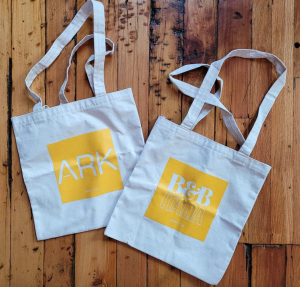 Cotton is a very common material used to make reusable bags, in addition to clothing, household goods, and accessories! Its use is becoming even more widespread among different industries as the demand for sustainably made products increases. It's a natural material that is considered to be more sustainable than other alternatives, and of course, it can be quite soft and comfortable to use! We offer a wide variety of cotton products, so let's discuss where cotton comes from in the first place!
Cotton makes up 28% of the world's textile needs. So clearly, there's a strong demand for it. Most of the world's cotton is produced from 5 countries: India, China, USA, Pakistan, and Brazil. As one can imagine, this is a huge industry; these top 5 countries produced over 94 million bales of cotton in 2020!
In the Northern Hemisphere, where 90% of the world's cotton production occurs, the planting of cotton takes place in the spring and summertime and harvesting occurs in the fall and early winter months. Then the ginning process starts, where the fiber and the seeds are separated from the plant. The cool thing about cotton production is that every part of the plant is reused or recycled! This makes the cotton production process a more sustainable alternative to some of the synthetic materials produced today.
Let's talk a bit about cotton production methods. There are 3 different methods that you may have heard of before: biotech, conventional, and organic. Biotech method refers to genetically modified seeds of cotton, meaning that they have been genetically modified to resist certain pests and weather conditions, increasing crop yields. The second is organic, which means that the cotton seeds are not genetically modified and there is a different growing process which excludes certain types of pesticides. The last method is the conventional methods, which is a cross between the 2 methods we mentioned. An important factor to note here is that organically grown cotton does not change the cotton itself. Organic refers to the method of growing the plant.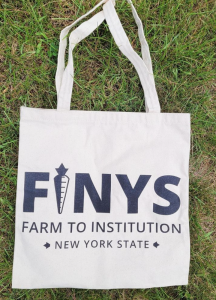 Now that we know a bit more about the cotton production process, let's discuss some of our favorite cotton bags! We love these Cotton Canvas Bags. Not only are they made with cotton, but they're also made in the USA! These are made-to-order, making they totally customizable!
Another staff favorite cotton item is our Double Canvas Wine Tote, which is made from cotton and post-industrial recycled materials! We love a sustainably made option for totes, and this wine tote is perfect for transporting wine to parties and get togethers!