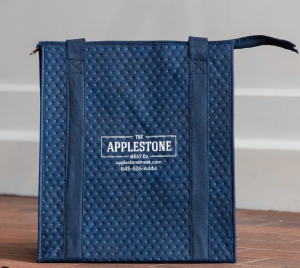 Thermal bags have become increasingly popular among food delivery businesses, and for good reason: they help keep food from getting cold as it's delivered to the customer. When ordering food, there's nothing worse than having it delivered cold! These insulated bags can be utilized by more than just restaurants, however. They are a great tool for personal use year-round, especially during the winter months when the weather gets cold.
Thermal bags, also referred to as insulated bags, can really come in handy during the colder months of the year. The inside of the bags are lined with insulated material that helps keep things hot or cold depending on their temperature. Bringing a dish to share to a party, family gathering, or small get-together? Having a thermal bag to bring your dish in means that you can keep it fresh and warm while driving to the occasion. No need to worry if the dish you spent preparing will get cold the second you walk out your door! Going sledding with the family? Keep your warm baked goods and other snacks in your thermal bag while enjoying the fun!
Today there are lots of options for insulated bags depending on the size and volumed needed. If you're looking for a promotional product to prioritize during the colder months, thermal bags are a great option. Thermal bags can serve many purposes, from the insulated lunchbox at the office to transporting groceries and takeout food home in the car.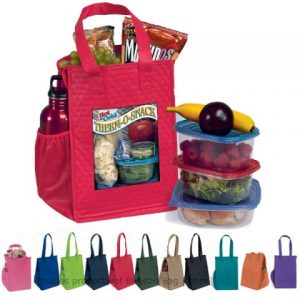 Two of our favorite options are the Therm-o-Snack and the Thermal Tote. The Thermo-Snack is a personal-sized bag perfect for packing lunches and/or snacks to take on the go. While the Thermal Tote offers more room, along with pockets on the side of the bag to store small items. Both come in a wide variety of colors for printing to match your company's needs!
Take a look around our site to see which thermal bags catch your eye! We are here to answer any questions you have.