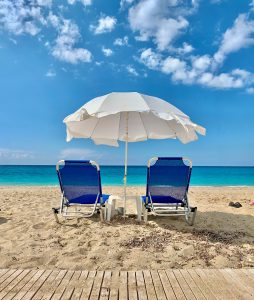 Are you looking to invest in new promotional products but not sure where to start? Are you feeling uninspired or even overwhelmed by all the options you see out there? There are a lot of different products to choose from and it can be overwhelming when trying to narrow down your project and plan a marketing campaign. But you're in luck, because our team of experts is here to help! If you're in a creative rut and not sure where to turn for ideas, then look no further. We've created a list of 5 summer events that you can use to promote your organization or brand. They're the perfect opportunity to showcase your new merch and create something your audience will love!
1. Clean Beaches Week (July 1-7) – if you're an outdoor brand (and even if you're not!) then Clean Beaches Week may be a great opportunity for your organization to highlight your values of sustainability and care for the earth. Organize a beach clean-up in your area, highlight volunteer opportunities, or simply bring attention to the cause! All while releasing your customized promotional product that's in alignment with your message.
2. First Day of Summer (June 21) – celebrate the beginning of summer with your custom merch! There are so many different ideas you can bring to life in the name of the summer season! Things like reusable water bottles, beach bags, backpacks, sunglasses, and more.
3. Mother's Day/Father's Day – if you're a self-care related brand, then these national holidays are the perfect opportunity to release custom promotional products. Create something unique and special for the parents out there! The sky is the limit when it comes to gift ideas.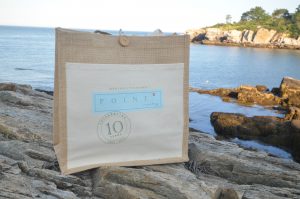 4. National Ice Cream Month (July) – Do we even have to say anything about this one?! For all the foodies out there, this is definitely worth celebrating! This is the perfect opportunity to have some fun and get creative with your products and messaging.
5. National Camping Month (June) – Ring in the summer season with custom outdoor merch and camping essentials. For outdoor brands, what better time to release your promo products! It's the ideal time to create something your audience will be able to use out in nature.
We hope this sparks some inspiration for your next marketing campaign. There are tons of events like these on the horizon, so pick one that aligns with your organization's message and celebrate it! Take advantage of these opportunities to get creative and create something tailored to your audience. Plus have some fun along the way! Browse through the bag options on our site for even more inspiration and start your project today.