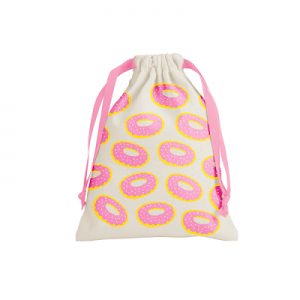 With the holiday season in full swing, travelling to see family is the normal. While you're travelling make sure you have all your things organized. USA made pouches are going to be your new best friend! Perfect for organizing all your small things, they make great gifts since they're so useful.
USA made pouches are a great gift idea since they can be customized for your own special message. These pouches also help our nation's workforce which is an added touch that will be appreciated. If you need a stocking stuffer or a small gift to show your appreciation, then USA made pouches are perfect for you!
If you need something small and simple but will still make an emphasis, try our Colored Cotton Card Pouch with Keyring. This pouch is made from 9 oz. cotton canvas and is perfect to keep your credit cards or business cards in. There is a huge selection of colors that you can chose for your background, and you can also pick your zipper color! We love the keyring so that you can attach it to your bag or keys, so you never lose it.
If you need a gift bag or something to use as a stocking stuffer, we love our Trinket Bag with Ribbon Drawstring! This flat cotton bag can hold any gift set or trinkets you can think of. You can choose from a large variety of ribbon colors to find your perfect match, and the full bleed imprint maximizes the space for your logo or design!
Still not seeing a pouch that works for you. Try our Large Colored Cotton Makeup Pouch! While we use it for makeup this pouch is great for just about anything. The large size is perfect for fitting tons of items and the gusset just adds more room. You can choose what color cotton you like and what zipper color you like too!
USA made pouches can handle whatever project you have coming up! They're great as gifts or as a handout at events. They can fit all the things you want while adding a nice finishing touch!