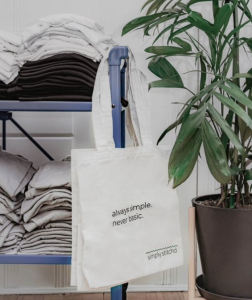 There are many ways to make your bag project unique, from innovative imprint designs to fully custom laminated bags. In addition to the bag's look, it's also important to find a bag that highlight's your company's values. For many businesses, this means a bag that's made right here in the USA! USA made bags usually have a lower minimum order quantity and quicker turnaround time. Which is great, as not every client needs 2500 bags or can wait for 90 days. That's why it's so awesome to be able to customize USA made bags!
Think you're limited by choosing a cotton or recycled fabric bag? Think again! These bags are made to order, which means the lead times are less and the minimum quantity is smaller but you're not scrimping on ways to leave your mark. The natural and recycled fabrics are extremely popular these days, as more and more consumers are looking for sustainable options for promotional items!
Here are six different ways to customize a USA made bag to fit your unique brand:
1. Handles: When placing your order for certain bags, you can specify your handle desired length and color!
2. Color: Natural cotton is only one of many options for your bag color. We have up to 20 colors of cotton to choose from on many of our bags, so you're sure to find the perfect hue for your logo. Get creative with the design to make your bag stand out in the crowd!
3. Imprinting: Like our other bags, you can customize USA made bags with your logo or artwork. But that's not all! In addition to printing in spot colors or in full color within a set imprint area, on some bags you can do full bleed (side to side printing), full color printing with full bleed, and even dye sublimation for the ultimate customizations!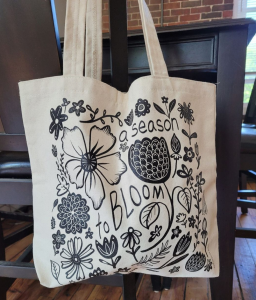 4. Minimalist branding: Want a subtle approach with your custom bag? Consider a tasteful full bleed imprint on the lining of your bag and leave the outside bare. Choose from 16 lining colors, and mix and match the outside, handles, and zippers for the ultimate custom canvas bag. This is sure to be a unique project and is perfect for upscale, minimalist-style brands!
5. Pockets, snaps, and more (oh my!): In addition to customizing your bag size, color, and handles, you can also add on details that you'd find in a retail bag. Want a zippered interior pocket? Done. Like to see a slip pocket on the outside for your smartphone? No problem. Snaps? Zippers? Grommets? Yes, yes, and yes.
You can customize made in USA bags to mimic ones you have seen in your favorite store, or simply add on a design element from a bag you love in your own stash. This is a great way to create unique bags that draw attention and highlight your brand effectively! Even better, you can utilize the knowledgeable staff we have here at Bulletin Bag to help you get started! We are standing by to answer questions, provide insight, get you a quote, and everything in between. We can't wait to hear from you!