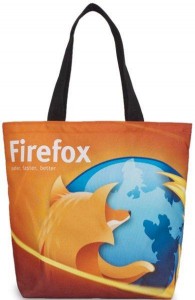 Does a new year mean a renewed interest in environmentally friendly marketing programs? We've definitely noted an uptick of clients interested specifically in recycled bags with a logo, and we're hoping this is one trend that won't fade away as the year progresses.
We take recycled bags very seriously around here. Sure, there are LOTS of bags with some teeny tiny small little percentage of recycled content. Some companies may claim them as recycled bags, which technically has truth to it. However, our conscious decision is to have our Recycled Materials bag category only contain bags that are primarily comprised of recycled materials.
What does that mean? If a bag is comprised of more than 50% recycled materials (cotton, polyester, PET) then we will include it in the Recycled Materials grouping. And the others? Well, take the Big Thunder Grocery Tote. It's a great bag. We love it! And, the nonwoven polypropylene contains up to 20% recycled content. Which, if we do the math, is definitely better than no recycled content at all.
BUT. But. If you're looking for recycled bags to put your logo on, to incorporate sustainability into your marketing mix, is this the same as a 100% recycled PET bag? No, it's not. And we feel that you shouldn't have to weed through all the other stuff to find these bags.
Bags made from recycled materials have always been an important mainstay in our reusable bag lineup. Did you know that at last count, we had 16 choose from, not including the others that have less than 50% recycled content?
Even within those 16 bags, there is a lot of variation in size, material, and price. For example, laminated recycled PET feels slick to the touch and can be somewhat stiff, while our Soda Recycler feels like it's made from canvas. Our PET Folding Carry All and PET Folding Sling Tote have the feel of a nylon or polyester bag. And our recycled cotton bags wear really nicely.
Recycled bags aren't just for luxe budgets, either. You may be surprised to know that there are great options available in the $2.00-$3.00 range (even less for large quantities!). If you're not sure how recycled bags with a logo can work into your marketing strategy, just ask! We love these bags and can help find the best option for your branding.