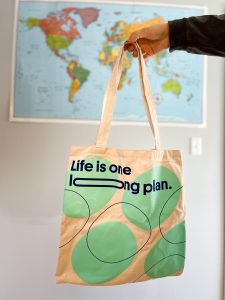 Are you thinking about working with promotional products as part of your next marketing campaign? Are you wondering what items may be a good fit? Or maybe you've worked with them in the past but want to know what's worth it this time around. Whether you're new to the promotional products world or are a well-seasoned pro, we are here to help you create the most effective marketing project we can! Let's dive into the data from this past year to learn about the most influential promo products!
Advertising Specialty Institute recently released their Ad Impression Study which not only shows that promotional products have definite influence nationwide, but it also gets into the specifics of who and where. This study is comprised of almost 40,000 consumer surveys, so the insights that they share are extremely valuable for us! We can learn exactly what products are well-received and influence consumers do business with the advertiser. We know that there are tens of thousands of promotional products out there, so we hope that we can help to narrow down that search for you!
This study makes it easy to see what the top 5 most influential promo products are, based on geographical location, sex, and age. First let's look at the 5 most influential products for men and women. For men, the top 5 products are outerwear, performance wear, polo shirts, masks, and writing instruments. You can find these products and more over on our Bulletin Basics site! For women, the top 5 products are outerwear, health & safety, performance wear, bags (yay), and masks.
Wondering what the top products are for certain age groups? Look no further! For consumers 18-24, the top products are outerwear, health & safety, bags (yay), performance wear, and umbrellas. For consumers 25-34 it is performance wear, outerwear, writing instruments, bags (again!) and health & safety. For consumers 35-44, it is outerwear, health & safety, performance wear, polo shirts, and bags (see what we mean?). As the age groups continue, the products remain the same with the addition of drinkware starting at the 45 year old age group. Drinkware is another huge opportunity for those looking to invest in promotional products. We've seen firsthand how effective it can be! Check out our entire site dedicated to drinkware promotional products.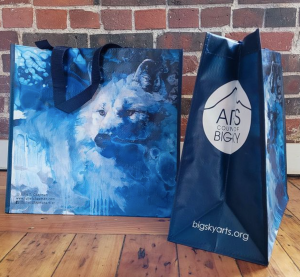 It's no surprise that bags make the top 5 most influential products among multiple different categories, as we've seen how popular they are! We have a wide variety of bag options that are highly customizable to bring your vision to life. Browse our site to check out all the different kinds of material we offer, printing options, and more.
These studies offer extremely valuable insight for clients as you decide on what product to include in your marketing efforts. It's important to know the audience you are marketing to so that you can invest in products that they will use and that will motivate them to do business with your brand.
Our extremely knowledgeable team here at Bulletin Brands is happy to help you find the perfect influential promo product for your marketing efforts! Reach out today!