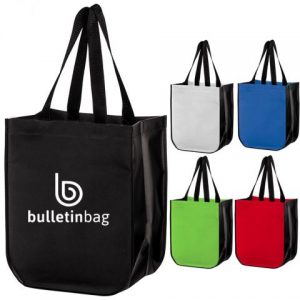 5 years ago, if we said lululemon bag you probably wouldn't know what we were talking about. Lululemon is an athletic clothing company that skyrocketed to popularity. Their clothes are high quality, and the same thing can be said for their bags. Lululemon style bags are laminated reusable bags that have a distinct design.
From the rounded edge bottom to the black trim, lululemon style bags can be spotted from a mile away. Since these bags have risen to fame, we're all wondering how we can get our hands on a bag like this. Luckily for you, we have several options for lululemon style bags.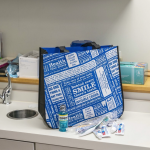 If you're looking for lululemon style bags, then you have a lot of things to consider. One important factor would be the size of the bag. You might love the style of the bag but wish it could fit a little more. If this is the case, then our Matte Laminated Grocery Bag is the perfect fit. This bag is bigger than normal lululemon style bags so that you can fit every last thing you need!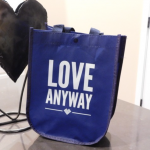 If your focus is less on space and more on style, then imprint options are everything. Lululemon style bags typically are a full bleed imprint. This means that the logo or design goes right to the edges of your bag. If this is an important factor for you, then our Laminated Mini Gift Bag can help. This bag has the option to be printed in full bleed, but the wait time will take longer and there is a minimum order quantity of 1,000. While this option takes a little longer than our other bags, it's worth the wait!
Both of these bags are great options if you're trying to mimic the style of typical lululemon style bags. However, sometimes you want a bag that has a similar style but stands out. Our Laminated Gift Bag with White Gussets is perfect for this. The distinctive white side gussets help set this bag apart from the others. We also love the environmentally friendly message that's displayed on the side as well.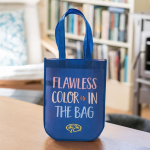 Overall, all of these bags would make a great addition to your next project or event. Each bag has its own attributes that set it apart from the others and make it stand out. Depending on your needs we are sure we can find the right fit for you.