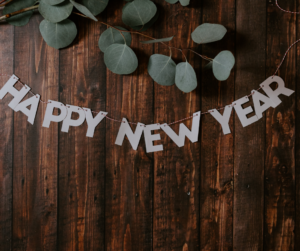 And just like that we're welcoming in a new year! We know it's hard to believe, but as we enjoy the holiday season in full swing, a brand-new year is right around the corner! This is a very busy time of year, we get it, but don't forget to plan ahead and start thinking about your marketing campaigns for the new year. Custom promotional products are just the thing to help you kick the new year off right. 2023 is going to be a great year, so let's check out so items that we think are perfect for new year's resolutions!
January is the time for fresh energy, new goals, and exciting resolutions. No matter the industry you're in, this is the time when people start planning the year ahead and setting personal and professional goals. Creating custom promotional products that help them do just that means that you'll be top of mind for your audience.
This one seems obvious, but a custom calendar like this Triumph Scenic Moments Large Desk Calendar is the perfect item for any office, even when working from home! This calendar features scenes from North America and fits nicely on your desk!
For many people, new year's resolutions are health and wellness related. Gym bags like this USA Made Deluxe Duffel are a great option for custom merchandise that your audience will use and love. Plus, this bag is union made right here in the USA!
Another option is our Colored Zipper Cotton Duffel. This bag is made with cotton canvas, so it has a unique look and feel than most gym bags! This one offers a great canvas for your logo or marketing material so you can create something totally unique. This is the perfect custom bag for the new year!
As many people plan trips for the upcoming year, travel bags like this Wool Triangle Travel Pouch are great options for custom promotional products. This pouch is a unique but versatile pouch that's ideal for short work trips to long vacations and everything in between.
These are a few of our favorite custom promotional products that we're loving lately. We think these are perfect for the new year! Start off 2023 with something your audience will love all year round!