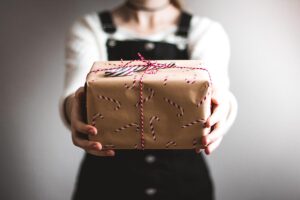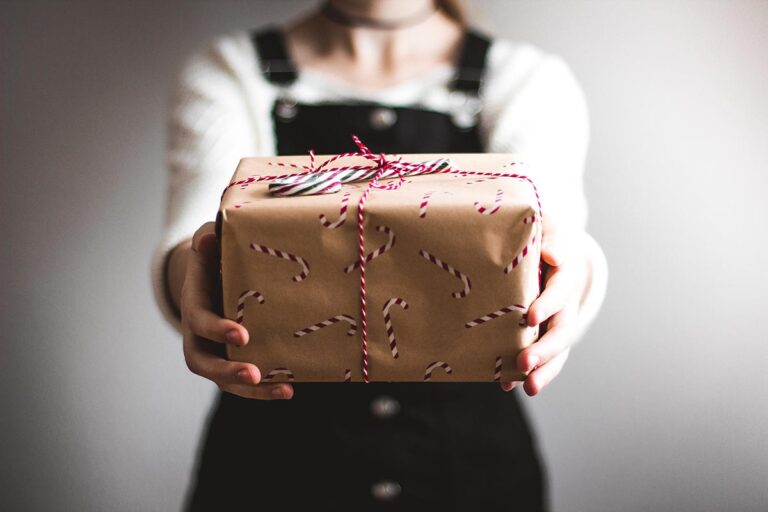 You know and love us for our amazing custom bags, but did you know that we have 2 other branches of our business? That's right! Bulletin Bottle and Bulletin Basics house our other categories of products …and there's truly something for everyone between our 3 sites! Bulletin Basics has a very wide range of products, so we want to take some time to highlight a few of our favorites for wintertime promos! This year, we've compiled a list of our Holiday Must Haves that we think are perfect for holiday gifts, end-of-year celebrations, employee appreciation milestones, product offers, and more. We hope this helps spark inspiration for your next project!
Fleece Ear Band – Outdoor apparel accessories are super popular during this time of year, so don't miss out on a chance to give people something they'll use for the months ahead! This fleece ear band is perfect for outdoor events, plus it's small enough to fit in a gift bag or package for the holidays!
North Face Mens ThermoBall Trekker Vest – Impress your audience with this high-quality, name brand vest that's ideal for the winter. Customize it with your logo and have your staff commuting in style. This is a great option for a holiday gift or company milestone gift this time of year!
Sherpa Home Throw – There is nothing better than cozying up on the couch on a cold evening! This sherpa throw blanket is the high-end quality we all want in a throw blanket. Customize it with your logo and give your audience something special this season.
Tablet or Recipe Book Stand with Ballpoint Stylus – This is a perfect gift if you're in the technology space and/or your audience or staff uses their tablets regularly. The holiday season means more time in the kitchen trying new recipes or entertaining, which means this will come in handy. This bamboo stand is as stylish as it is practical!
All Natural Mini Lip Balm – We know that the wintertime means drier and colder days, which inevitably leads to chapped lips. Stock up on custom lip balm …something your audience will use every single day!
10" Heavy Duty Polar Ice Scraper – We all know what it's like to be without one of these when you're running late. Don't be that person! Stay covered this winter with a heavy duty ice scraper, and remind your audience how your organization is there too!
Realtree and Mossy Oak Camouflage Beanie – Just in time for hunting season, this beanie is perfect for outdoor brands during the holidays! The outer layer is made with 100% cotton and the inner layer is made with 100% acrylic. One size fits all! The perfect promo item!
We have full categories of kitchen items, apparel and accessories, office supplies, and so much more on Bulletin Basics. Start your search and let our team know how we can help you create something amazing this holiday season!