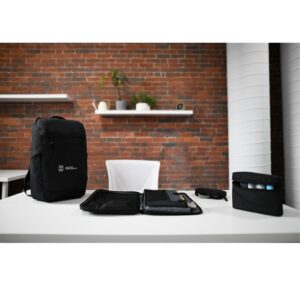 The holiday season is upon us, bringing warmth, joy, and the perfect opportunity to express gratitude and strengthen the connections that matter most. One wonderful way to do this is through the art of corporate gifting. Whether you're a business owner, a manager, or an employee, corporate gifts during the holidays are a gesture of appreciation that goes a long way!
Why Give Corporate Gifts for the Holidays?
Show Appreciation: Gifting is a heartfelt way to express gratitude towards clients, employees, partners, and stakeholders. It's a tangible way to say, "Thank you for your continued support and hard work."
Strengthen Relationships: Gifts help to foster and maintain strong business relationships. They are a way to acknowledge the personal connections that exist beyond just the professional realm.
Enhance Brand Loyalty: By giving thoughtful corporate gifts, you reinforce your brand's identity and create a lasting positive impression. This can lead to increased loyalty and continued business partnerships.
Boost Morale: For employees, receiving a holiday gift from their employer is a morale booster. It demonstrates that their hard work is valued and appreciated, which can lead to increased motivation and productivity.
Differentiate from Competitors: Thoughtful, personalized gifts set your business apart from competitors. They show that you've gone the extra mile to make the recipient feel special.
Ideas for Thoughtful Corporate Gifts
Custom Apparel: Create personalized, high-quality apparel like jackets, vests, tshirts, hats, and more. We have a wide selection of these items and offer some stellar retail brands like North Face and Bella + Canvas. Customizing quality retail brands like these make excellent gifts that your audience will use and love.
Tech Gadgets: High-quality tech gadgets like wireless chargers, laptop sleeves, or tablet accessories are both practical and appreciated.
Eco-Friendly Gifts: Consider sustainable options, such as reusable bamboo products, bags made with recycled materials, or reusable water bottles and tumblers. These gifts convey your commitment to environmental responsibility!
Personalized Desk Accessories: Engraved desk accessories or elegant notepads and journals add a touch of professionalism to any workspace!
Corporate gifts for the holidays are a reflection of your company's values and appreciation for those you work with. They can leave a lasting impression, create goodwill, and set the stage for a successful and harmonious year ahead. So, as the holiday season approaches, remember that the act of giving is not only a gesture of kindness but a valuable investment in your business relationships!