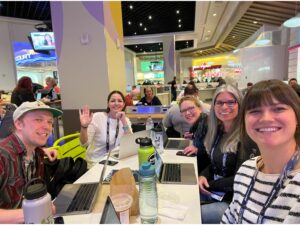 In today's fast-paced, consumer-driven world, it's easy to be swept away by the convenience and ubiquity of big-box stores. However, there's something truly special about supporting local, small businesses with a long-standing legacy. Now we might be biased, but we're proud to say that we are one of those gems! A woman-owned, Maine-based small business that has been thriving for nearly two decades. And we would love the opportunity to earn your business!
Our Roots in Maine
For almost 20 years, our small business has called the picturesque state of Maine home. Our journey began with a simple yet powerful vision – to provide the finest products and the utmost care to our clients, whose success we truly care about. We understand the importance of marketing your brand just right, and we love helping others do the same.
The Power of Being Small
As a team of just six dedicated individuals, we offer a level of expertise and personal attention that you won't find at the big box stores. Here's why our small size is an advantage:
Hand-Selected Products: We carefully hand-select every product we offer. Unlike the vast inventories of large corporations, we focus on quality, not quantity. Each item we stock has been chosen with love and expertise, ensuring it meets the highest standards.
Expertise: We are experts in our field. With almost two decades of experience, we have an intimate understanding of our products and their applications. You can trust our recommendations and guidance, knowing that they are rooted in deep industry knowledge.
Personalized Service: When you shop with us, you're not just another face in the crowd. We take the time to understand your needs, answer your questions, and provide tailored solutions. Your projects matter to us, and we're here to support your success.
Woman-Owned and Proud
Our status as a woman-owned business is a point of pride for us. In a world where diversity and equality are increasingly celebrated, we're thrilled to contribute to this movement. Your support of our business empowers women entrepreneurs and reinforces the importance of diversity in the marketplace.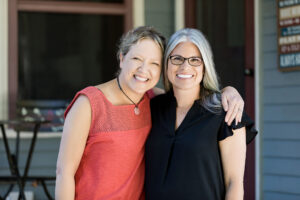 Local Economy Support
Choosing to shop with us means you're directly supporting your local economy. Your dollars stay within your community, helping to create jobs, stimulate economic growth, and strengthen the social fabric of our beautiful state of Maine. Plus, we offer many USA-made products for those looking to further support local economies across the country.
The Heart of What We Do
At the core of our business is a genuine love for what we do. We are passionate about providing you with the best products and unmatched service. When you choose to shop with us, you're not just making a purchase; you're investing in a relationship built on trust, expertise, and a shared commitment to excellence.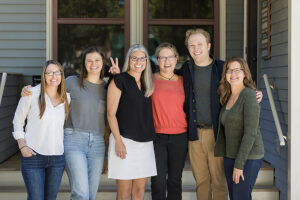 So, the next time you consider where to make your promotional products purchase, think about the value of choosing a small, woman-owned business that has proudly been bringing project visions to life for almost two decades. Shopping local, shopping with us, means you're not just buying a product – you're investing in brand identity, in our unique expertise, and in the heart of a business that truly cares about your success. Thank you for being a part of our journey, and we look forward to many more years of serving you and our wonderful clients!