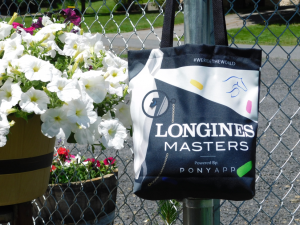 What do you think of when you hear the phrase customizable reusable bags? Bags that you can pretty much design any way you'd like, right? Yep, us too, and that's why our Customizable Book Bag is staffer Deborah's current favorite.
Deborah says, "Who wouldn't love this bag!?! The seams are tight and strong, the handles are sewn in firmly, and the lines are clean." This bag's made in the USA, which is an oft-desired characteristic in itself, and the construction is truly great. But that only tells part of the story.
Since this is one of our polyester bags which can be printed in full color and full bleed on both sides of the bag, the canvas is literally blank and waiting for amazing artwork to bring
it to life. Case in point: check out the images hre from our project with PonyApp—the printing is amazing, clean, and very high end.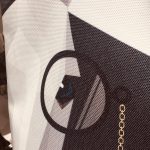 This customizable reusable bag is the perfect size for toting books and tech items around town without being too bulky. It's a workhorse for sure and Deborah had no concerns about the bag being able to handle whatever she put in it (it IS 900d polyester, after all).
So…what makes this Customizable Book Bag, well, customizable? Besides the beautiful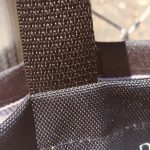 bleed and vibrant colors you can print, you also will choose the polyweb handle color (for free!). Not good enough? There's a list of additional, optional customizations you can do to make this bag exactly what you picture in your mind. From zippers to pockets, snaps to printing on the lining of the bag…you really can customize it like a boss! 

Deborah remarked that there were times during her field testing that she wished it were bigger. Well, if you find that to be the case, and this bag's 13.5"w x 13.5"h x 3"d isn't big enough—we have a solution! Our Customizable Overnight Tote is equally as versatile in a bigger package and our Customizable Weekender Tote is even bigger still!
Last words on this gem? According to Deborah, whether you're toting technology or books to the library or a favorite coffee shop (or anywhere else you roam) this bag will rise to the occassion. "I love this bag. It represents the best of what branding can be."