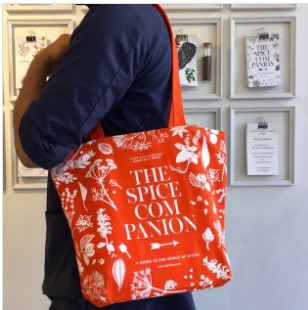 Since our USA-made custom tote bags are cut and sewn to order, we can often make modifications to the size, shape, or features of the bag.
La Boîte took full advantage of this. The company created a custom bag unlike any we've ever done before (which is how it should be!), and Christian Leue, Office Manager at La Boîte, took a moment out of his busy holiday season to talk to us about the company's project!
Bulletin Bag: What prompted your team to consider a project using custom bags?
La Boîte: It's a great branding opportunity, especially if the item is something someone will love and use all the time.
BB: How many different bags or options did you consider?
LB: We looked at about a dozen bags from four different suppliers.
BB: What made you decide on our Custom Canvas Shopping Bag?
LB: It was a combination of price, order minimums, turnaround, and customer service.
BB: How are the bags distributed? Is it done solely through online purchase?
LB: Our bags are sold both online (buy one here!) and in our retail store in New York City.
BB: What was the outcome you were hoping for at the end of your project?
LB: We wanted a functional and beautiful product that displays our brand proudly and is a pleasure to use.
BB: What was the actual outcome of the project?
LB: We love them and customers do too!
BB: Is there anything else you'd like for our readers to know?
LB: If you're looking for an infinitely customizable option, this bag is it! Your imagination is the limit.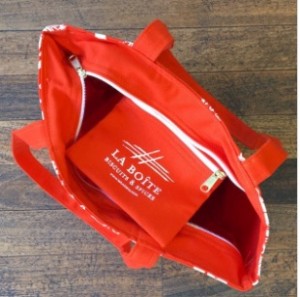 The bag La Boîte chose to deck out? It was our Custom Canvas Shopping Bag. With options like 20 cotton canvas colors, full bleed printing, zippers, snaps, pockets, and more, creating a unique custom tote bag that makes your organization's branding pop has never been easier.
La Boîte is a purveyor of artisan spice blends and French style biscuits, founded by Lior Lev Sercarz in 2006. Located in Manhattan, the company supplies restaurants and artisan producers around the country with custom blends, and produces a line of blends and single spices for consumers. For more information, visit www.laboiteny.com