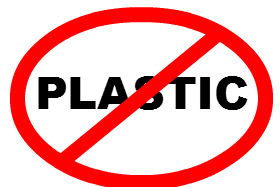 Have you heard about the world's first plastic-free supermarket aisle? It's a 60 square meter space installed inside of an Ekoplaza store in Amsterdam, and its aim is to change the way you think about plastics consumption (do you see how custom reusable bags are going to come into play here?).
Instead of plastic fixtures and fittings, the supermarket aisle uses lampshades reclaimed from other stores, metal-and-wood shelves, and cardboard labels. Walk the aisle and you'll see nearly 700 products-from meat and dairy to beans and veggies-and each one is packaged with non-plastic materials! Can you imagine stocking up on a week's worth of groceries and yield no plastic waste? 
A second store is set to open in June this year, and Ekoplaza, which has 74 stores across the Netherlands, says it will roll out the aisle across all branches by the end of this year.
Still think that plastics reduction efforts are just a fad?
In August, Kenya introduced the world's toughest law aimed at reducing plastic pollution, where Kenyans who produce, sell or even use plastic bags risk up to four years or $40,000 fines.
British Prime Minister Teresa May endorsed the Plastic-Free Aisle campaign in a national address that called for eliminating avoidable plastic waste in the U.K. within 25 years.
A discount supermarket chain, Iceland, made a commitment in January to eliminate plastic from all of its store-branded products within five years.
Richard Eckersley, a former Manchester United footballer recently set up the UK's first zero waste shop, Earth.Food.Love. Customers at Earth.Food.Love are encouraged to bring their own containers and fill them up with up to 200 organic products — from dry foods to washing up liquid — which they then weigh and pay for at the end.
At Original Unverpakt in Berlin, customers can buy beans and rice from bulk bins, dispense olive oil into their own containers, and buy chewable toothpaste that doesn't come in a tube.
Unilever committed to making all of its plastic packaging recyclable, reusable, or compostable by 2025.
The shift in how we as a planet think about plastic waste is changing rapidly. When stores, communities, and entire countries turn the focus to sustainability and low waste, products like custom reusable bags are thrust into the spotlight. Bringing your own grocery bags has NEVER been more in vogue-even here in the USA-and that trend will continue worldwide at unprecedented levels. This represents an amazing opportunity to not only encourage a reusable lifestyle, but to stand behind it, by putting your organization's logo on the bags you carry. So what are you waiting for?