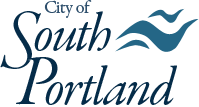 If you're reading this and still think that using custom reusable bags for your organization's messaging is a fad, think again. They're here to stay—evidenced by the number of plastic bag bans and ordinances on the table in municipalities all over the United States.
It's no different here in Maine. South Portland (a city that abuts our home base) City Council is trying to enact the same type of ordinance that neighboring Portland adopted, which bans the use of polystyrene and levies a 5-cent fee on single-use paper and plastic bags.
"You find plastic bags floating all around the city," said South Portland Mayor Linda Cohen. "And you just can't recycle those bags. It's time to do it."
So if you're considering custom reusable bags for a fundraiser, promotion—or better yet, as a permanent fixture in your business—it's time to do it!