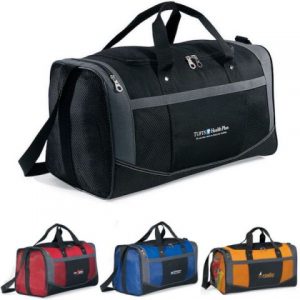 Happy New Year from your friends at Bulletin Brands! We know that this time of year is the time when we all reflect on the year ahead and get clear on the goals we would like to achieve! We get organized, create an action plan, and get working on whatever our goals may be. Whether your goals are health, fitness, financial, or personal, we are here to help. We have the gear and equipment to help get you there, like our custom gym bags!
We know that setting new goals for yourself can be intimating and overwhelming to begin with. Here are some of our favorite tips for achieving goals.
Get specific. This goes for both the goal itself and the steps to achieving said goal. Getting specific allows us to break down the goal into smaller, more achievable steps. This is key to staying consistent! If we are vague when creating our action plans, then it's much harder to stay on track. Getting detailed and specific with our goals and action steps provides a much easier path for us to follow. Continue to ask yourself "how?" and "why?" each time you write down a goal.
Hold yourself accountable. Holding ourselves accountable for our goals can happen in many different ways, one of those ways is to tell other people about your goal. You're more likely to follow through with the promises you make to yourself if you tell people about what you plan to do! Talk to people you trust who can help hold you accountable through your journey. Knowing that others are relying on us to complete a task increases our chances of actually completing it.
Visualize. The key to staying motivated is to visualize yourself achieving the goal and truly feeling all the positive emotions that will come when you achieve your goal. Think about the day you'll achieve it and get detailed. What day will it happen? Who will you be with? What will you be feeling? Feel pure gratitude for achieving your goal, even before you achieve it. It may seem silly at first, but continue this practice to stay motivated!
In addition to these tips, let's take a look at some of the bag options that we think are the perfect sidekick while you're crushing your goals! We have a wide range to use when heading out to the gym for a workout or class.
Our Classic Gym Duffel Bag has a side mesh pocket so you can pack your essentials for quick access! It's a stylish yet spacious bag with a comfortable shoulder strap for easy carrying.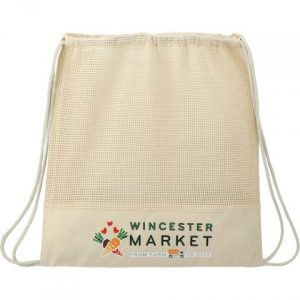 Another bag we love is our Cotton Mesh Drawstring Backpack. It's a great smaller option when you only need a few things to bring to the gym! It's super versatile and can be used for everything from grocery shopping to carrying your books to class!
We hope these tips and products help you along your journey towards your goals! Here's to a happy and healthy new year!