Photo cred: Malaise Petersen
Have you heard about the futuristic custom grocery bags demonstrated at Adobe Summit last month? A chip embedded in a retailer's product price tag stores data (like SKU number and price). When the consumer puts the item in a Smart Bag, it's automatically tracked and identified by an RFID reader in the bag. The Smart Bag tracks what's inside, makes the product information available on the buyer's connected devices, and enables checkout and payment without standing in lines!
Bulletin Bag's custom grocery bags can't do that yet, but it may not be that long before they can! While you're waiting for this awesome technology to become mainstream, you can still customize virtually every OTHER aspect of your bags with us! 
When you purchase a large quantity (more than 2500) and when you have 90 days before you need your order, you literally can build a bag from scratch! Choose your own material, size, thread color, and trim color. Then comes the fun part: making your colorful design come to life on all sides of the bag!
While the chip technology is still shaking out, there are other ways that you can use your custom grocery bags as vehicles for learning more about your customers:
• Print a project specific URL on the bag, which will take your clients to a landing page. There you can present a special offer, a call to action, or just track who's coming to your website from looking at the custom grocery bag.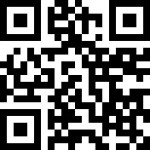 • Print a QR code on the bag. This is the black and white square design you see all over the place. When someone scans the code with a QR reader or app, it brings them to a specific website, landing page, or an instantly redeemable special offer.
Custom grocery bags are a great way to get your messaging in the hands of your customers, and they will only continue to gain in popularity. This is evidenced clearly by the Adobe initiative. We look forward to the continued evolution of our bags into technology-based marketing tools!