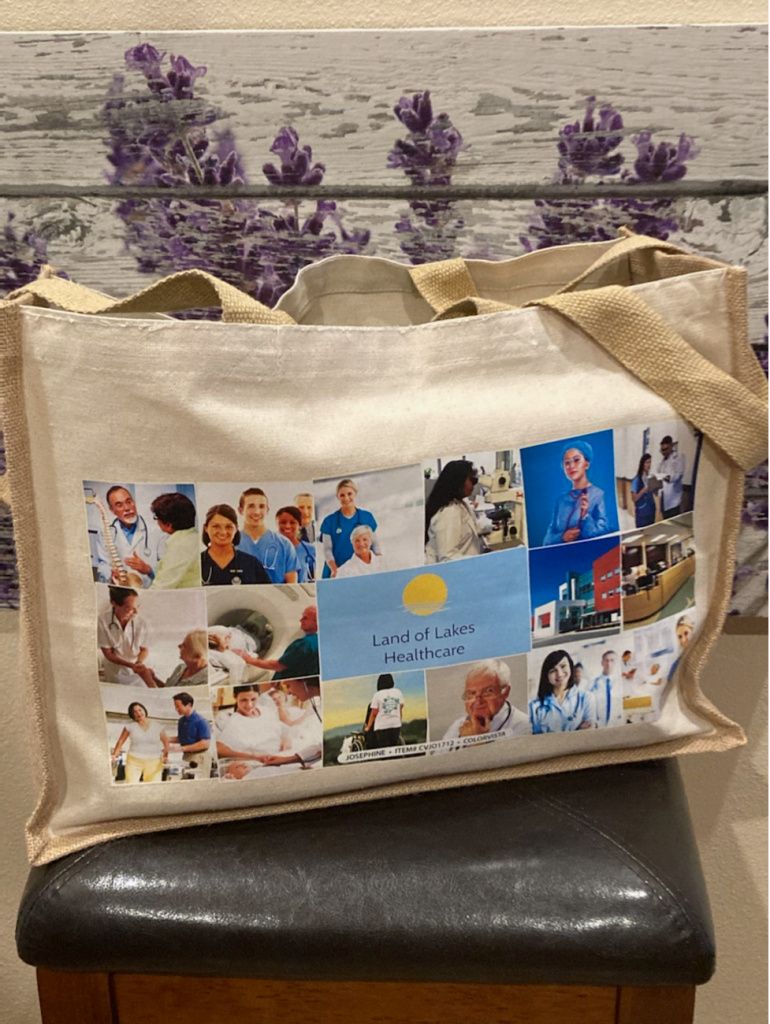 If you're looking for a sturdy tote bag but want a bit of pizazz thrown in for good measure, we've got you! Our Cotton and Jute Tote Bag blends two natural materials together into one unique bag!
Our staff tester Deborah took this bag along on a pre-covid trip to the day spa and was able to easily carry a swimsuit, make up, hair dryer and towel with room to spare! She said, "Having one bag at the resort made things easy and convenient for a full day out!"
The generous imprint area on the cotton canvas front and back is awesome for any branding messages, whether it be one color, full color, or multiple logos (multi-sponsor fundraiser, anyone?). It's always a bonus when you gift a bag that's perfect for beach trips and miscellaneous needs because the recipient will always remember your cause and the brands that support it.
Deborah did have one bit of good advice. She said, "There is one thing, when I clean this bag, it has to be done by hand because the jute gussets are laminated on the inside but the cotton panels are not."
The great news though? Deborah claims the Cotton and Jute Tote Bag is easy to fling over your shoulder—and it stays put while you walk, as the handles are a great length!
For a new take on a cotton tote, look no further! The more creative you are with your design, the more this bag will shine!