Are you a restaurant or food delivery company looking for custom insulated bags? Great! Shopping for employee holiday gifts? Awesome! Looking for new merch to sell in your retail store? Okay, then…meet our Store-Flat Thermal Tote!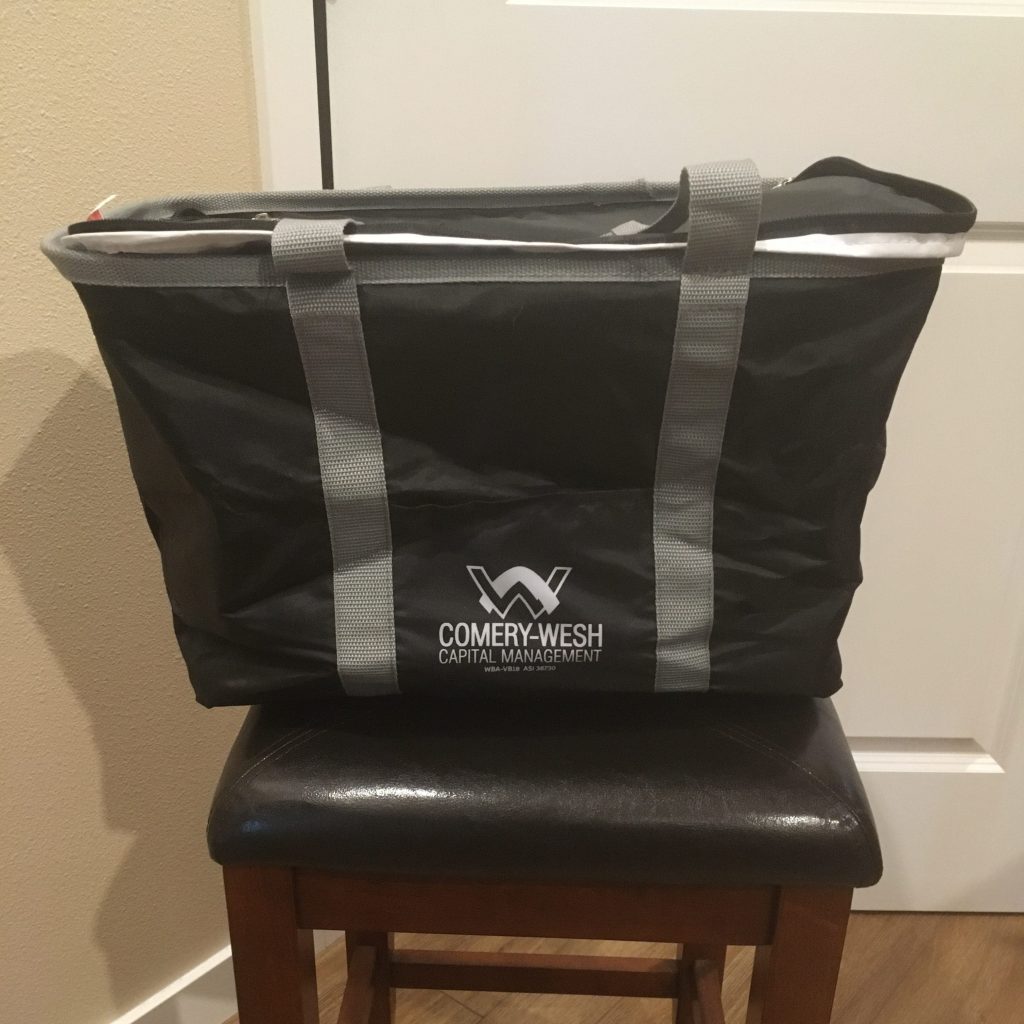 Like the name implies, this generous custom thermal tote folds flat for storage, which is a huge bonus feature, especially when you've got several of them to stash when not toting food to clients. It also makes for a convenient bag to have at home because it doesn't take up a ton of room when not in use.
While this bag's size is well suited for to-go containers, it's also roomy enough to be used as an insulated grocery bag or a cooler bag for a picnic. Made of durable 420d polyester, the Store-Flat Thermal Tote can haul whatever you throw its way. It's easy to clean up afterwards, too—just spray and wipe, or soak in a sink of warm, soapy water. Just make sure to get the inside seams fully dried out!
There are two logo positions on the Store-Flat Thermal Tote—one on the front pocket and one on the top (which is huge!). Whatever imprint you put on this one, know that the messaging will be seen over and over because this bag will be a go-to for anyone lucky enough to get one.  Whether for work or play, this insulated bag is full of utility!