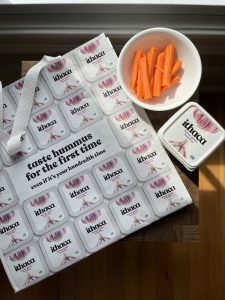 We work with a lot of amazing people and organizations who have great ideas, and we are lucky enough to help them bring those ideas to life! From insulated bags to small pouches and everything in between, we love seeing the different ways people customize these products! We want to take a minute to highlight some recent client projects we've completed lately; in case you need some inspiration for your next custom bag! (Plus, it gives us a chance to show off some amazing projects!) We know it can be helpful to see these products 'out in the wild' so to speak rather than a picture on a website. We hope these custom bags help spark inspiration for your next project!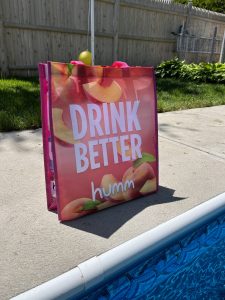 This Custom Nonwoven Tote Bag for Humm Kombucha – this bag makes me wish I was sitting by a pool sipping on a cold kombucha right now! The bright colors and fruit imagery
are perfect for a summer promo. On the side they showcase some of their newer products for summer. This bag can fit your pool towel, water bottle, and other summer essentials in one place. What a perfect project for the hotter months
This Customizable Book Bag for Status Serigraph. This is a great example of an artist using promotional products to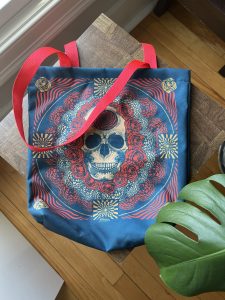 showcase their art in a new way. This custom bag offers their audience a different avenue for purchasing their unique designs (and they end up marketing their work to the world when people use their bags!)
This Custom Woven Grocery Bag for Martha's Vineyard Wines. Our fully custom bags are just that …fully customizable! This client took advantage of the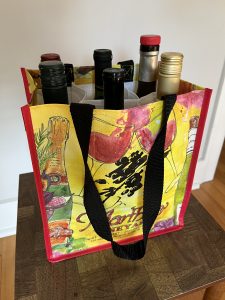 customizing ability and created something totally unique! This bag has inserts to hold 6 wine bottles, and it's covered in beautiful artwork on all sides. It's hard to miss this gorgeous and super convenient bag!
These Custom Recycled Grocery Bags for Ithaca Hummus. How cool are these bags?! We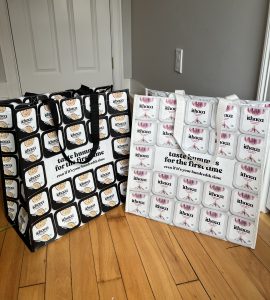 love the design on these. The bags are wide enough for carrying lots of groceries and are perfect for showing off Ithaca's brand. These bags offer lots of room to different designs, colors, and more.
These are just a few of the custom bags we've done lately! It's hard to only choose a few to highlight, so let us know if you'd like to see more by commenting on this blog! Reach out to our team today to get your project started.