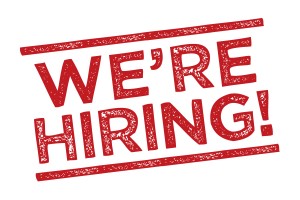 Want to join our team, or know someone who may fit in great here? We are looking for an experienced Account Manager with exceptional follow up skills to manage incoming leads from our three websites: Bulletin Bag [.com], Bulletin Bottle [.com] and Funman Promotions [.com]. Many of our employees work remote, so our next account manager doesn't even need to live in Maine!
Our ideal candidate is:
– Detail obsessed and incredibly organized
– Proficient with Mac OS and able to learn new software programs quickly
– Able to manage deadlines and think quickly in a fast-paced work environment
– Always cheerful and professional in written and verbal communication
– Committed to providing outstanding service to every client with every interaction
Minimum two years sales or customer service experience required in a fast-paced, non-retail environment. Experience with Salesforce and promotional products a plus.
– Ability to work from home office
– Hourly rate, plus monthly bonus (after 90 days)
– Fun team in a growing company
How does that sound? Good? Great! Let us know you're interested by emailing your resume to newhire@bulletinbag.com