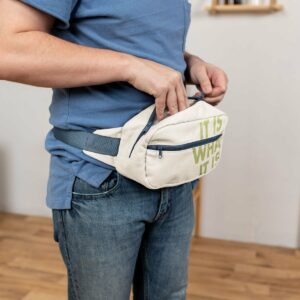 We take pride in the wide range of products we offer, because we hand-select each and every one of them that you see on our sites. From the tote bags to the crossbody bags and everything in between, you know you're getting a high-quality product each and every time you shop with us! In alignment with our philosophy, we're excited to showcase some of our canvas reusable bags! If you're looking for bags that are crafted from North American made canvas, then you're in the right place!
The supplier that produces these custom canvas bags and pouches is one we've worked with for a long time, and we're proud to partner with! These canvas items are made in Mexico, with canvas from Mexico, that's made from cotton grown in Mexico. And they do this all with the oldest operating mill in Latin America! The result? Lower carbon footprint and a higher quality product. It's a win-win! This is a team of true craftspeople that we are excited to work with. Our custom bags come in fun color and customization options that are great so for many occasions! When you shop these products, it's a purchase you can truly feel good about.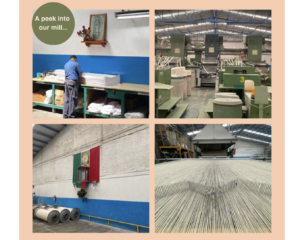 We love the transparency and connection that comes with knowing where your material comes from! It's important to know the people you work and do business with, and this is another way we ensure our products are high-quality; not just in their construction but in the labor practices as well. We hold our suppliers to high standards because we know there are a lot of products out there that are made unethically, both in the wasteful practices and lack of social responsibility. We care about the products we offer and how they get from the factory to your door. We ensure each vendor we work with prioritizes product safety and ethical labor practices. And these canvas reusable bags and pouches are no exception!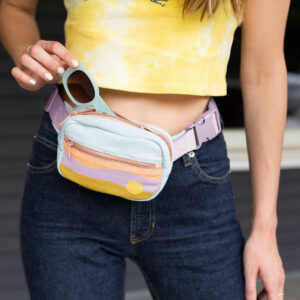 In our (totally biased) opinion, there are a lot of great reasons to shop with us. But arguably one of the best reasons is that we do a lot of the work for you! We research products and suppliers to ensure you're getting the highest quality product; one that your brand can truly stand behind. If you're going to put your logo on something, you want to make sure that something aligns with you! And we've got you covered. Have questions about our hand-selection process? Or want to meet the team you're working with? Explore our sites today!