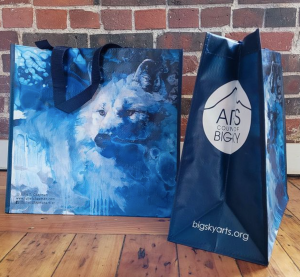 Reusable grocery bags are everywhere these days. No matter where you go, you're sure to see one being used or sold. Reusable totes have swept the market due to the plastic bag bans in a lot of cities and consumer trends towards more eco-friendly alternatives. With any popular item, there are high-quality and low-quality options on the market. There are numerous options for style, color, design, and more. So how do you create a bag that will
stand out? And more importantly, how do you find a bag that checks all your boxes? We have the answer to both: completely customizable grocery bags. You heard that right!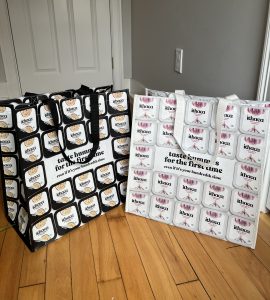 We have a few different options for custom grocery bags that are 100% customized. You can view them all here. These specific bags are made to order, meaning that you can specify dimensions, colors, artwork, and more. That's right, you can pretty much build a bag from scratch to bring your vision to life! We have bag options with different materials as well, so we're sure to have the perfect option for you!
For instance, check out our Custom Nonwoven Grocery Bag. This bag is made of nonwoven polypropylene and allows you print full bleed (seam to seam) on all surfaces of the bag! (So the sides and the bottom in addition to the front and back of that bag) It comes in custom sizes so you can choose the dimensions depending on your needs. Create incredibly unique and beautiful quality bags that will stick out from the crowd.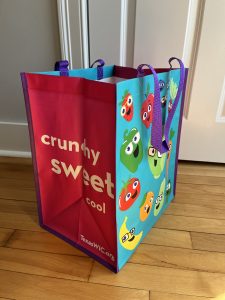 Looking to create a beautiful, insulated bag? Our fully custom bag options include an insulated bag as well! Our Custom Insulated Shopping Bag allows for all the customization freedom we talked about above but on an insulated bag canvas! This is a truly distinctive bag that surely to wow your customers!
We love the creative freedom that fully custom bags allow for. It's so important to create bags that are aligned with your brand and message, but that are also special and unique to you! Reusable grocery bags are extremely popular and quite frankly, they're everywhere! Fully custom bags create opportunity to stand out among the crowds!